Fans and pundits are all asking when Badr Hari will return to the ring. The Moroccan-Dutch Kickboxing icon will be headlining at GLORY 88 on Sept. 9.
When is Badr Hari's Next Fight?
The 38-year-old kickboxer Badr Hari will be in the main event of GLORY 88, hosted in Paris, France, live from the sold-out Dôme de Paris on Sept. 9.
How to Watch GLORY 88?
GLORY Kickboxing is broadcast on Videoland in the Netherlands. For the USA and UK, it will be on GLORYFights.com. For watching GLORY 88 in other nations check local listings as it will depend on what country one is trying to watch from.
---
Advertisement

---
Who is Badr Hari's Next Opponent?
Facing off against the "Bad Boy" this fall is UK-born James "The Hammer" McSweeney. McSweeney is a combat sports veteran with over 80 professional bouts to his name between MMA and kickboxing. Throughout his storied career, the 42-year-old British striker has fought in the UFC, KSW, K-1 Kickboxing, ONE Championship, and Cage Rage, among many others.
Since making his professional debut in 2005, between both MMA and kickboxing, McSweeney has faced an incredible list of fighters, including kickboxing veteran Gökhan Saki, powerful Brazilian Thiago Silva, top-ranked UFC heavyweight Tai Tuivasa, former UFC heavyweight champion Ricco Rodriguez, Roy Nelson, plus many more. Most recently, The Hammer is coming off of a unanimous decision win against Turkey's Bugra Erdogan.
What is Badr Hari's Record?
In kickboxing, the 38-year-old Badr Hari has a record of 106 wins, 16 losses, zero draws, and three no contests. The Moroccan-Dutch Hari made a name for himself fighting during the mid-2000s in K-1 Kickboxing. The heavyweight striker was famed for his aggressive fighting style. With 106 wins, and, impressively, 92 of these were won by way of knockout.
Hari was twice been a runner-up in the K-1 World Grand Prix. The heavyweight fighter had lost in the finals of these tournaments respectively to Remy Bonjasky via disqualification, and Semmy Schilt by way of first-round knockout.
But, Hari continued to push his career and would earn gold in It's Showtime. Throughout his historic run, the Bad Boy would pick up victories against notable fighters such as Stefan Leko, Gökhan Saki, Alistair Overeem, Errol Zimmerman, Semmy Schilt, Peter Aerts, and Ray Sefo, all by way of knockout.
Since 2015, Badr Hari has had mixed results. The Moroccan-Dutch star suffered two TKO losses against the reigning GLORY heavyweight world champion Rico Verhoeven, and two knockout losses to Benjamin Adegbuyi and Arkadiusz Wrzosek. Additionally, he had three no-contest matches.
In his most recent bout, Hari lost a unanimous decision in his trilogy matchup against Alistair Overeem. This GLORY: Collision 4 main event matchup would be later overturned, as the Dutch-born Overeem tested positive for an illegal performance-enhancing drug.
Hari, since 2015, has earned a professional kickboxing record of 0-4-0 with three no contests.
Hari is also filming a reality show, House of GLORY. The 38-year-old Hari is a coach of a team of kickboxers against Verhoeven's team.
Hari is in a must-win situation when he headlines GLORY 88 against James McSweeney on Sept. 9 hosted in Paris, France.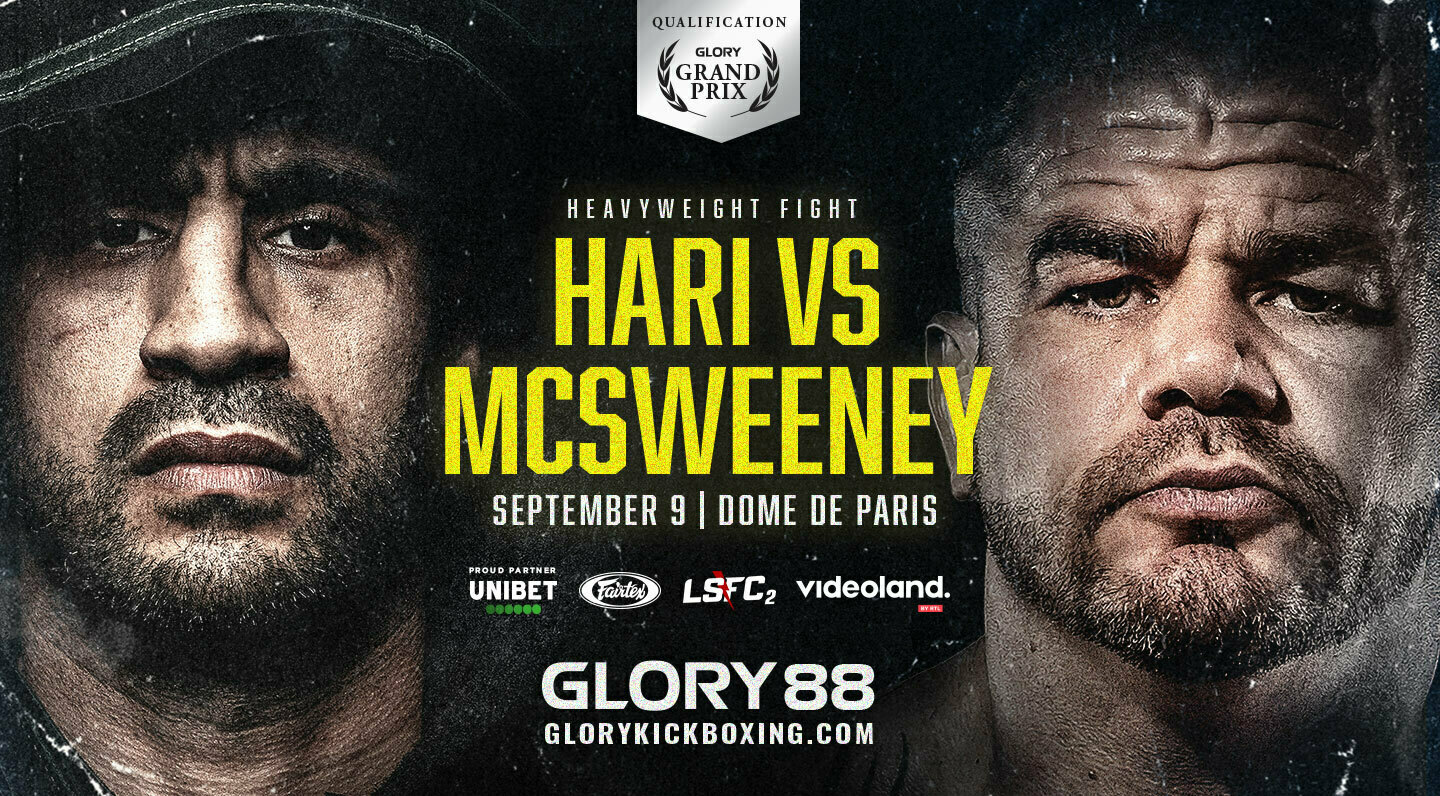 ---
Advertisement

---