K-1 is about to reinvent itself. Starting in Fall 2023, the Japanese combat sports organization will be looking to expand overseas, work with other kickboxing organizations for its tournaments, and even work with Kazushi Sakuraba on the relaunch of QUINTET, plus much more.
A Brief History of K-1
K-1 was formed in the early 1990's as an international kickboxing grand prix. For nearly 20 years, K-1 Kickboxing was a powerhouse in the space promoting stars such as Ernesto Hoost, Badr Hari and many more.
Throughout the Japanese combat sports boom in the early 2000's, K-1 would co-promote with the MMA organization PRIDE FC on shows titled Dynamite. The Dynamite series still boasts of some of the most-watched matches in combat sports history, as this event would routinely draw 20 to 30 million viewers in addition to setting live attendance records.
---
Advertisement

---
During this period, K-1 was so successful that it launched lighter weight classes, K-1 MAX, and an MMA division, K-1 Heroes. K-1 MAX would propel fighters such as Buakaw Banchamek, Masato Kobayashi, and Giorgio Petrosyan to superstardom. K-1 Heroes was noted for hosting bouts featuring fighters such as Norifumi "Kid" Yamamoto, Genki Sudo, and Yoshihiro Akiyama, among others.
After the 2010's, the combat sports boom of Japan had faded, and K-1 struggled to survive. K-1 bounced around from different owners for several years, until 2014, when K-1 World Grand Prix was founded. This organization would mainly promote Japanese fighters, while exclusively doing events in Japan.
K-1 World GP would eventually find success – most notably, in 2022, with a crossover fight between K-1 and competing kickboxing organization RISE. The K-1 vs. RISE event THE MATCH 2022 was a showdown between all-star kickboxers Takeru Segawa and Tenshin Nasukawa. With a sold-out Tokyo Dome and impressive pay-per-view numbers, after a decade of struggling, kickboxing and K-1 was back.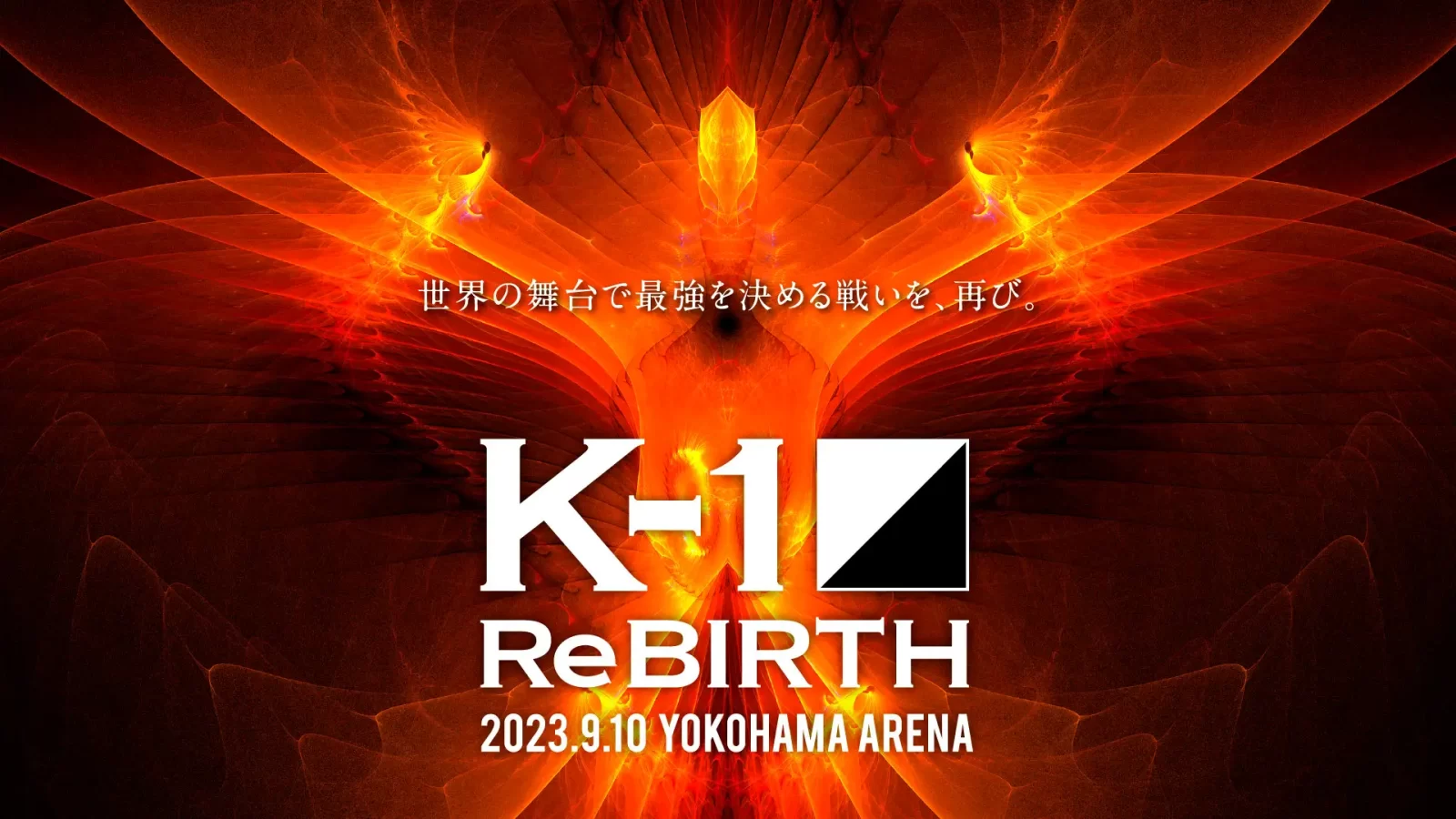 K-1 ReBIRTH
With the success stemming from THE MATCH 2022, K-1 is looking to work with more kickboxing organizations all around the globe, in addition to RISE. The Japanese combat sports organization is looking to launch multiple nationwide tournaments all around the world, which would lead to a final year-end tournament in Tokyo annually featuring each winner. They are planning nationwide tournaments in Brazil, the Netherlands, the USA, China, and elsewhere.
Most of this is the design of the newly hired K-1 producer Carlos Kikuta. Kikuta worked with K-1 MAX, K-1 Heroes, and K-1 in the early 2000's. Additionally, he has worked with the UFC in China and GLORY Sports in Japan. Now, he returns to the K-1 brand.
In 2023, K-1 will host a year-end grand prix featuring fighters and champions from other international organizations. This includes King of Kings heavyweight champion Michał Turyński from Poland, Romanian Valentin Bordianu, Brazil's Ariel Machado, Chinese National Champion Liu Ce, and the 2022 K-1 World GP Japan Openweight Tournament Winner Mahmoud Sattatri from Iran.
This grand prix will be hosted on Sep. 10 from Yokohama Arena in Japan. It will be headlined by a super bantamweight title showdown between Masashi Kumura and Akihiro Kaneko in a trilogy bout.
The Sep. 10 event, featuring the tournament and super bantamweight world championship clash, is titled K-1 World GP 2023: ReBOOT.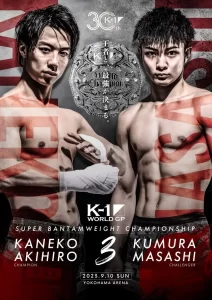 K-1 ReBOOT & Quintet
In addition to the kickboxing grand prix and trilogy matchup, K-1 ReBOOT will also feature the re-launch of QUINTET, with UFC Hall of Famer and MMA legend Kazushi Sakurba. QUINTET is a stay-on-the-mat, team-tournament grappling format. Originally, it ran from 2018 to 2021 and featured several events.
QUINTET will relaunch on Sept. 10 with QUNITET 4. Teams and competitors have already been confirmed. This includes Team New Wave with Giancarlo Bodoni, Izaak Michell, Placido Santos, Reese Lafeve, and Abraham Lamontagne. Team Polaris with Eoghan O'Flanagan, Owen Livesey, Mateusz Szczeciński, Santeri Lilius, and Gregor Gracie. Team 10th Planet with PJ Barch, Richie Martinez, Geo Martinez, Kyle Boehm, and Amir Allam. And, Team Sakuraba with Kazushi Sakuraba, Haisam Rida, Tomoshige Sera, and Daisuke Nakamura.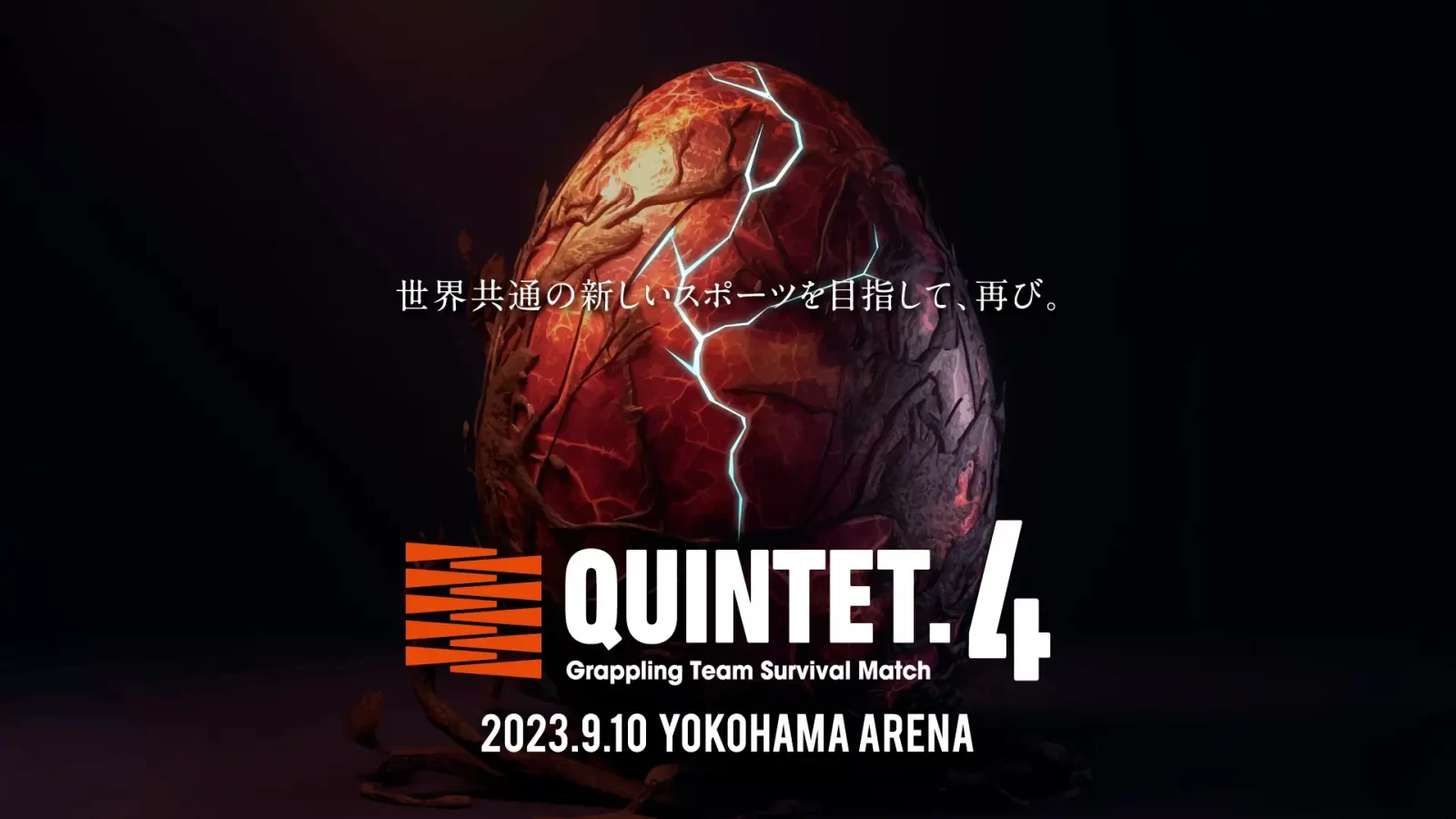 Featuring K-1 ReBOOT and ReBIRTH, with QUINTET, this may be a sign of things to come. 20 years later after the first, is a second combat sports boom coming to Japan?
---
Advertisement

---