K-1 Kickboxing is celebrating its 30th anniversary with a stacked fight card full of action. This kickboxing event, K-1 World GP 2023, is set for Jul. 17 live from the Ryogoku Kokugikan in Tokyo, Japan. The event will kick off at 10:30 a.m. local time and will be streamed live on Abema TV.
K-1 World GP 2023 is booked to have 21 matches of kickboxing action, including two world title fights. Along the way, current and former kickboxing world champions will step back in the ring. In this preview, we will break down most of these matches and explain the stakes.
K-1 World GP 2023 Preview
Hiromi Wajima vs Jordann Pikeur – K-1 Super Welterweight Title Match
In the main event, Japan's Hiromi Wajima (19-4-0) will look to defend his K-1 Super Welterweight crown and avenge a prior loss against the Curacao-Dutch athlete Jordann Pikeur (48-8-1). This is a rematch from 2018 in which 'Shaggy' Pikeur was able to earn a unanimous decision victory for the Krush Super Welterweight throne.
---
Advertisement

---
The Curacao-Dutch Krush World Champion Jordann Pikeur is an orthodox striker who employs Dutch-style kickboxing taught by legendary trainer Mike Passenier. Pikeur likes to mix head and body punches in combinations, then get in close and throw powerful hooks from close range.
The Japanese K-1 World Champion Hiromi Wajima uses a longer guard and stance than his Dutch counterpart. The orthodox striker uses an active lead jab to paw at his opponents to attempt to bait them into charging in and catching counter-strikes. He opens all of his combos with jabs and will follow up with powerful leg and body kicks.
Since meeting in 2018, the Krush Super Welterweight world title has been defended by in five bouts by Pikeur. Wajima recovered from his loss by capturing the K-1 division title in 2021. Additionally, the Japanese-born athlete is on a seven-fight win streak, six of these being won by KO/TKO. Wajima will look to extend his knockout win streak when he faces his old adversary Jordann Pikeur on Jul. 17.
Kana Morimoto vs Mckenna Wade – K-1 Women's Flyweight Title Match
The Japanese striker Kana 'Silverwolf' Morimoto (21-3) will look to add more title defenses to her name when she meets England's Mckenna Wade (7-4) on Jul. 17. Kana is a fan favorite having won nearly half of her bouts by way of KO/TKO.
'Silverwolf' is currently on a four-fight win streak with three of these being won by KO/TKO, impressively, this kickboxer can finish her matches with punches or kicks. Kana will be looking to add a second title defense to her K-1 world title. Formerly, she had earned the 2019 K-1 Women's Flyweight World Grand Prix Championship and defensed her Krush world title in four bouts.
Mckenna Wade will be making her K-1 debut.
Masaaki Noiri vs Amansio Paraschiv
Japan's Masaaki Noiri (48-11-0) is a karate-based fighter who has dangerous skills with his hands. The knockout striker will look to put his ability on display when he faces the decorated Romanian kickboxer Amansio Paraschiv (43-11-1).
'The Sheik' Paraschiv has collected kickboxing titles in organizations such as Superkombat, Kunlun, and WAKO. Noiri has held the K-1 Super Lightweight and Welterweight crowns, in addition to his K-1 Grand Prix, Krush, and Karate Championships.
With knockout power in each fist, Masaaki Noiri is unforgettable to fans of combat sports. He likes to stand in the pocket and land clean punching combinations on his opponents. Paraschiv is an aggressive power puncher who puts everything he has behind his dangerous strikes. He will use full-power punch flurries with a mix of body and head punches. Both men will be aiming for a knockout in this matchup.
Taito Gunji vs Dausayam Wor.Wanchai
Pound-for-pound ranked Taito Gunji (22-5-1) is one of the most celebrated kickboxers currently active. Since 2020, he has put together a stunning ten-fight consecutive win streak, with five of these matches being in 2022 alone. Along the way, the Japanese striker earned the K-1 Featherweight World Grand Prix Championship and division title.
Gunji will face Muay Thai veteran Dausayam Wor.Wanchai (66-15-0). The 24-year-old Gunji, orthodox, will use a tight guard, then utilize quick in-and-out movement to try and back his opponents against the ropes where he will attempt to launch multi-punch flurries at their head and body.
Miyuu Sugawara vs Dimitra Agathangelidou
23-year-old Miyuu Sugawara (11-3-0) is the K-1 Women's Atomweight Champion and is a ranked pound-for-pound kickboxer. She is a karate-based striker who primarily uses a kick-focused game. This popular kickboxer is known for her kicking combinations. She has a front kick which she likes to land on her opponent's abdomen or head, in addition to her lead hook.
Miyuu will look to extend her win streak against the debuting Dimitra Agathangelidou (8-4-0) who is a Greek national Muay Thai champion.
Yuki Yoza vs Aikmongkol Gaiyanghadao
Yuki Yoza (15-2-0) is a proud multi-time world champion in Karate. Since transitioning to kickboxing, the Japanese striker struggled to find success early but has since earned renown for his skills. This athlete is currently on a six-fight win streak and holds the K-1 Lightweight World Championship.
The Japanese athlete Yuko Yoza is an aggressive orthodox striker with an authoritative jab. This quick striker has an arsenal of varied kicks which he mixes to the body, thigh, calf, and back leg.
The 25-year-old will look to put it all on display against Thailand's Aikmongkol Gaiyanghadao (61-22-4) on Jul. 17. Aikmongkol is a former Lumpinee Stadium Muay Thai Champion.
Quick Previews for other K-1 WGP Notable Matchups on Jul. 17
Ștefan Lătescu vs K-Jee
Romanian heavyweight Ștefan Lătescu (14-2-0) will look to extend his four-fight knockout win streak against Japan's K-Jee (21-13). Lătescu is merely 21 years old. K-Jee made his debut in 2012 however has been winless since 2021.
Toma Tanabe vs View Petchkoson
Toma Tanabe (12-4-0) is only 20 years old and has a major challenge ahead of him. This Japanese kickboxer will look to get back in the win column against the Thai veteran View Petchkoson (65-11-1). In Muay Thai, View has earned titles in both Omnoi and Channel 7 Stadiums
Ayinta Ali vs Jomthong Strikergym
Ayinta Ali (9-1-0) is a Ghanaian-Japanese striker who holds the Krush Welterweight throne. This 24-year-old will look to extend his 3-fight win streak against the skilled veteran Jomthong Chuwattana (208-43-4).
The 33-year-old Jomthong has collected multiple Muay Thai titles in Rajadamnern Stadium, WBC & WMC Muay Thai, throughout his storied career. It will be no easy task for Ali to overcome his Thai-opponent but may be the most important fight of his career.
Phayahong Ayothayafightgym vs Kira Matsutani
Thailand's Phayahong Ayothayafightgym (68-15-1) collected titles in Muay Thai and kickboxing before she was even 20 years old. This young striker will look to get back in the win column after going 1-1 against the division champion Miyuu Sugawara. Japan's Kira Matsutani (7-1-2) is on a two-fight win streak and is only one win away from a title shot.
K-1 World GP 2023 Full Fight Card
Super Welterweight 70 kg
Hiromi Wajima (c)
vs.
Jordann Pikeur
K-1 Super Welterweight Title Match
Women's Flyweight 52 kg
KANA
vs.
Mckenna Wade
K-1 Women's Flyweight Title Match
Catchweight 69.5 kg
Masaaki Noiri
vs.
Amansio Paraschiv
Featherweight 57.5 kg
Taito Gunji
vs.
Dausayam Wor.Wanchai
Atomweight 45 kg
Miyuu Sugawara
vs.
Dimitra Agathangelidou
Catchweight 63.5 kg
Yuki Yoza
vs.
Aikmongkol Gaiyanghadao
Cruiserweight 90 kg
Ștefan Lătescu
vs.
K-Jee
Cruiserweight 90 kg
Seiya Tanigawa
vs.
Akira Jr
Cruiserweight 90 kg
Ryunosuke Hoshi
vs.
Carlos Budiao
Featherweight 57.5 kg
Toma
vs.
View Petchkoson
Featherweight 57.5 kg
Tatsuki Shinotsuka
vs.
Yusuke
Women's Flyweight 52 kg
SAHO
vs.
Mariya Suzuki
Super Bantamweight 55 kg
Koki
vs.
Chikara Iwao
Welterweight 67.5 kg
Ayinta Ali
vs.
Jomthong Strikergym
Atomweight 45 kg
Kira Matsutani
vs.
Phayahong Ayothayafightgym
Lightweight 62.5 kg
Yuto Shinohara
vs.
Ryuka
Catchweight 59 kg
Ryuto
vs.
Taimu Hisai
Catchweight 64 kg
Fumiya Osawa
vs.
Hisaki Higashimoto
Lightweight 62.5 kg
Kento Ito
vs.
Tingtong Seikenkai
Super Lightweight 65 kg
Hayato Suzuki
vs.
Dansiam AyothayaFightgym
Super Lightweight 65 kg
Fukashi
vs.
Sijun Jin
Preliminary Card
Lightweight 62.5 kg
Kuto Ueno
vs.
Shuichi Inoue
Featherweight 57.5 kg
Riku Yamamoto
vs.
Haruto Matsumoto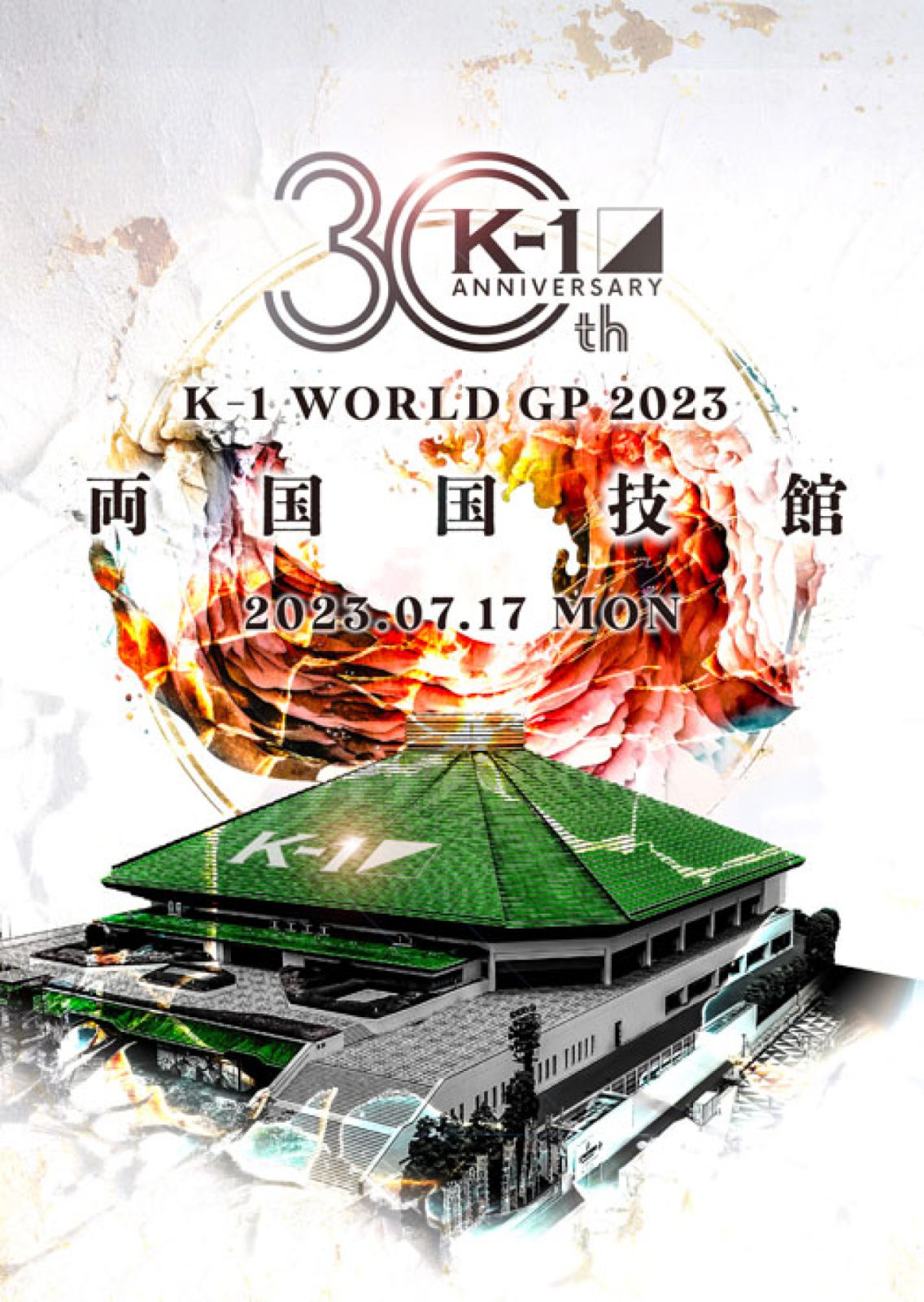 ---
Advertisement

---