All fighters, including the headliners Buakaw Banchamek and Yasuhiro Kido, make weight for the Rajadamnern World Series event on Saturday, Sep. 9, officially named Legend of Rajadamnern
Legend of Rajadamnern: Buakaw vs Yasuhiro Kido
This RWS Muay Thai fight card will feature the final four of the super welterweight tournament. The two winners from tomorrow will compete in the finals later this year for 3 million Thai baht. The four competitors in this tournament include Petchmorakot Petchyindee Academy, Daniel Rodriguez, Yodwicha Yodwicha Gym, and Thananchai Sitsongpeenong.
Also featured at this event is the top pound-for-pound Muay Thai striker Nadaka Yoshinari, of Japan, who will face off against Soulixay Madaramchara. The card will be headlined by Buakaw vs. Yasuhiro Kido
---
Advertisement

---
Buakaw is a legend of Muay Thai and kickboxing with decades of experience. The Thai-born striker has faced the best from multiple generations. Japan's Yasuhiro Kido is a former K-1 Grand Prix World Champion with dozens of fights to his name.
RWS Muay Thai "Sep 9" Weigh-In Results
Buakaw: 160.9 lbs vs.
Yasuhiro Kido: 161 lbs
Daniel Rodriguez: 154 lbs vs
Yodwicha: 154 lbs
Petchmorakot: 154 lbs vs
Thananchai: 154 lbs
Nadaka Yoshinari: 115 lbs vs
Suoulixay Madramchara: 114.1 lbs
Shadow Singha Mawynn: 153.9 lbs vs
Shokhruz Venum Muay Thai: 154.1 lbs
Issei Wor. Wanchai: 116 lbs vs
JJ Sor. Gaikia 115.9 lbs
Saya Ito: 101.4 lbs vs
Mongkutpetch Kiatkasem: 101.7 lbs
Petch Woranij: 138.7 lbs vs
Guo Yukun: 140.5 lbs
Pikunthong Sabprida: 114 lbs vs
Saenngarm Lekmuangpetch Gym: 113 lbs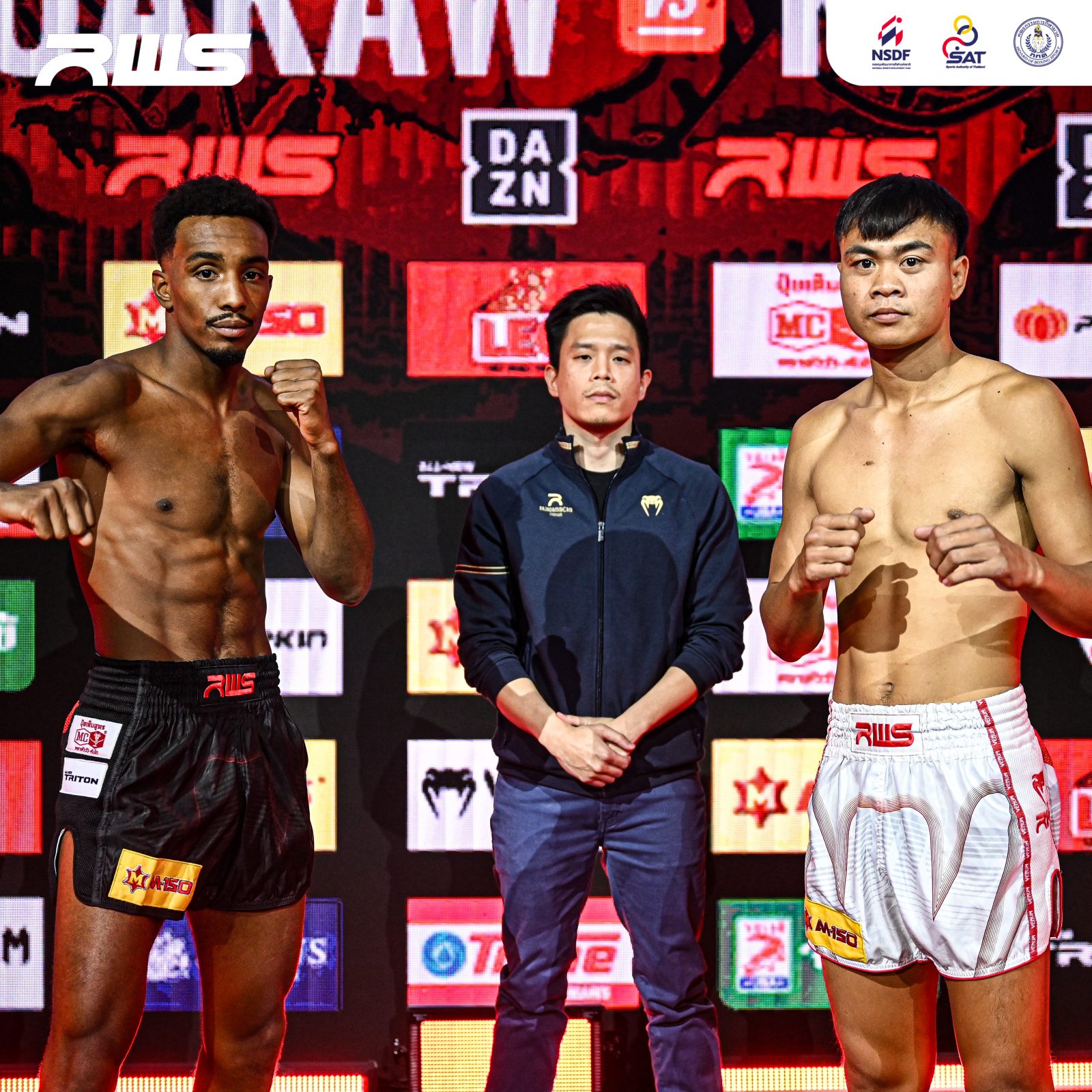 ---
Advertisement

---