Months of hard work mixed with the usual combination of blood, sweat and tears go into the preparation for a fight.
Every hit of that heavy bag. Every sprint. Every weight session. Every session of hard sparring. It all prepares a fighter for when the time comes that someone is going to be in there hitting back with the intention of knocking them out.
All the work that is done in those sessions, though, can never prepare someone for a defeat handed out by the judges. That's a different kind of knockout blow. It's one in which a fighter's fate rests in the hands of how someone else sees the action going down.
---
Advertisement

---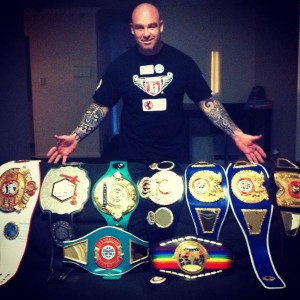 After an arduous fight camp and an equally exhausting fight, it can come down to the opinions of three people sitting outside of the cage. Luckily, Lucas Browne, with 18 finishes in 21 fights, doesn't have to worry about what that looks like. He leaves no doubt.
"I personally don't like judges' decisions," Browne confessed to Combat Press, "because you're putting your fate in someone else's hands. If you knock them out, there's no argument."
Unlike most professional fighters, Browne didn't fall in love with the art of fighting until the later stages of life. It wasn't until something changed in his life that he pursued his career as a professional fighter across two different sports. And in his younger years, in the western suburbs of Sydney, his life was just as regular as anybody else's.
"It was normal. I grew up in Granville and the majority of my mates were Lebanese and Islander. I was the token white boy," Browne said. "I've always liked violence and was good at it, so when my ex-wife and kids moved to Perth, I decided to have a crack at fighting. [Without fighting] I'd probably still be a bouncer, or in trouble [laughs]."
With his early success in mixed martial arts and continued success in boxing, Browne has been able to capture numerous titles. For a professional fighter, the first championship win is special.
"My first title was in MMA, and it was awesome," Browne admitted. "Another KO victory for me, but I was missing my kids and couldn't celebrate with them."
In much the same way as his career as a boxer has unfolded, Browne saw great success in mixed martial arts when it came to finishing his fights. All six of his victories came by way of stoppage, with five fights ending in the first round. After winning five fights in a row and then suffering his first professional loss, Browne decided boxing was a better fit for him.
"I realized [it] once I'd fought Daniel Cormier for the XMMA world title and lost to a sensational wrestler," Browne recalled. "I was good with my hands and not the ground side of things."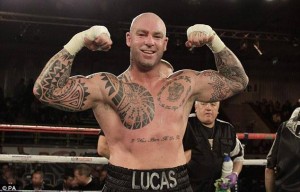 Browne has dominated the Australian heavyweight division and has had his fair share of international contests as well. The only thing left for the undefeated heavyweight is to venture out to the lucrative market of the United States. It's there that the 35-year-old can make an impression and win one of the major world titles.
"It will happen soon enough. I think next year is the year. I want any and every title possible," Browne exclaimed. "I think Vlad [Klitschko] is the man and is the obvious hard route, where a fight with the likes of [Bermane] Stiverne or [Deontay] Wilder would be an easier one. WBC is the first on my list, or the WBA regular title."
Browne puts his impressive undefeated record on the line on Nov. 12 when he defends his WBC Eurasia Pacific Boxing Council heavyweight title against Chauncy Welliver. Over the course of 14 years and 68 fights, Welliver has only been knocked out twice. But if anybody can extend that number to three, it's Browne.
"Every fight is important," Browne admitted. "It all counts. It's all exposure and experience. It's a main-event fight. It's a hard fight and is for my EPBC title, so it's all on the line. It will show my improvement, my fitness, and it will push me that little bit closer to the big one."
Lucas would like to thank Hatton, CoPlastering, RIVAL, Bulk Nutrients, Team BAUDO and Tattoo Nation Wentworthville. Follow Browne on Twitter:
@bigdaddybrowne1
---
Advertisement

---