You know what they say: "If you talk the talk, you've gotta walk the walk."
As last weekend's Titan FC 31 event approached, Hayder Hassan was talking. He was telling everybody that he was going to win his fight. Not only was he going to win it, but he was going to do it by way of knockout. He talked that talk. When the time came, he walked the walk too. Hassan's performance against Felipe Portela in that fight showed everybody what he could do in the cage.
"The fight went great, man," Hassan exclaimed to Combat Press. "I couldn't have asked for anything better. A first-round KO. It was a blessing. For this particular fight, I did a lot of talking and I really wanted to build my name. I was confident in everything I was saying. That's why I did all the talking that I did. I knew that Felipe was going to be very tough, and I knew what I was capable of. I put all that extra pressure on myself with hyping up the fight. Come fight day, I was excited, man. I was excited to put all that talking into action, and I couldn't have been happier with how it went."
---
Advertisement

---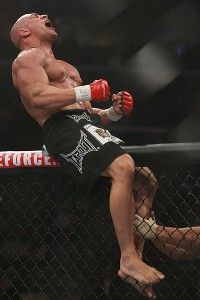 All that talk from Hassan wasn't for nothing. He was able to add yet another first-round stoppage to his already impressive resume and, in the process, win over some new fans.
"I know that the announcer told me himself that he was like, 'Man, this guy is doing so much talking. I thought he was crazy, but it turned out that he was right.' I knew that I was gonna have that type of reaction at first," Hassan confessed. "I know what I do at the gym every day, I know what type of competitor I am and I know what sacrifices I make day in and day out. So, for me, it was just a matter of—all I ever wanted was 'give me that opportunity, give me that opportunity' and now Titan has given me a great platform to showcase my skills. I know [Titan CEO] Jeff Aronson tweeted me and text messaged me saying, 'Hey man, you earned a lot of new fans tonight,' and that's what I'm all about, you know? I have a very exciting style and, god willing, it's just one of many."
With his successful and entertaining debut with Titan FC, Hassan had found himself a new home. That new home is going to help fast-track the 32-year-old to stardom. His performance was the first of many he plans to showcase inside the Titan FC cage. All that added exposure on national television will do his career a world of good.
"I have a multi-fight deal with Titan," Hassan explained. "It's good because they're gonna keep me busy. And after this fight, I was excited and I spoke with Jeff Aronson and he said they want me in the cage as soon as possible, and that's what I was looking to do. I wanted to go out there and fight and put on an exciting performance, you know, show them I'm not only a fighter, I'm a gladiator and I'm gonna go out there and put on a show, excite the fans and really just show what I'm about.
"I'm really fortunate to be able to go out there and do exactly what I said, and I'm looking to get back in there as soon as possible. Like I've said, I'm looking to fight the best they've got. I know they have a belt in that division, and I'll fight for that belt. I think that belt will look pretty good around my waist, and I know for sure that every time I do fight they're gonna be like 'Damn.' For me, I didn't think I fought my best in that fight—I felt I was a little stiff—and I still got the result I wanted. I'll tell ya what, my next fight, I'm gonna be even better, and I'm excited for the challenge with whoever they wanna put me against, because I'm gonna go out and get the same result, man—another knockout."
American Top Team went a perfect 6-0 in their Titan FC 31 appearances. Hassan's performance was one of the many high points of the night for the team. The welterweight has a great deal of pride in his team and home away from home. He knows that training with some of the best fighters in the world makes him better at what he does.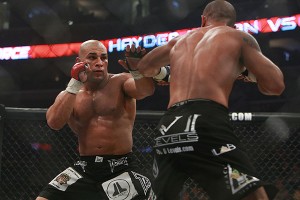 "To have six guys fighting on a card, especially on a great card that is as competitive as Titan is, it just goes to show the depth of our team and the depth of the athletes we have," Hassan said. "So, as each fighter on the team won, I could feel the energy in the locker room. It was getting bigger and bigger, and I was just so proud. By the time I was ready to fight, I was already at peace. I knew what I was capable of, I just had to go out and execute it. Felipe brought the best out of me. You're only as tough as your competition, and Felipe is a warrior and he brought the best of me, for sure."
Hassan hasn't exactly had the best run when it comes to getting back into the cage after a fight. He had to wait over a year between his last two fights. Before that, he was out of action for over three years. This time around, though, Hassan doesn't plan on waiting. As long as he stays healthy, his goal is to just keep on fighting his way to the top.
"I had a small little hand injury after the fight," Hassan revealed. "The doctor told me four weeks, but I'd like to fight [on the next show]. I'm already back at the gym—I'm a gym rat. For me, I can't sleep unless I've done some kind of workout in the day. It makes me feel at peace. I'm gonna be in shape. If they call me, if they need me, I'm ready to go. I'd like to fight no later than January. That's my goal right now. The tougher the better. I'm ready to bring it."
Hayder would like to thank American Top Team, JL Audio, Sports Chiropractic, MMA Owl, Guardian Sports Group and New Breed. Follow Hassan on Twitter:
@HayderHasaan
---
Advertisement

---