Frustration can be a fighter's best friend. Or it can be his worst enemy. Some handle frustration in a very negative light. They let emotion control the mind and the body, and ultimately dictate the future. However, this is only the fault of the individual.
Everyone is empowered to make the choice of how to handle frustration. Some of the most successful people in the world have been in very frustrating positions, but they pushed through and channeled that emotion into positive energy.
Gilbert "Jamal" Smith has had one hell of a road to his newly minted Bellator contract. In fact, he is a portrait of hard work and positively channeled frustration finally paying off.
---
Advertisement

---
Smith first hit the MMA mainstream on season 17 of The Ultimate Fighter reality show. Like almost any other fighter out there, his dream was to make it to the big show. However, this goal can be a major source of ongoing frustration. Guys will work their butts off to get to a large promotion, but it gets to be very discouraging when they hit roadblocks on that path.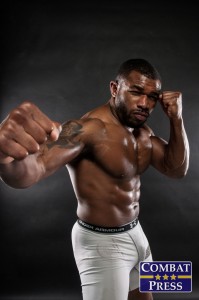 After losing in the season finale of TUF, Smith hit the regional circuit, like most fighters do, trying to stake a claim in a big promotion. However, he was getting very few bites. After going 4-1 in a little over a year, he wasn't hearing any good news. Smith was about ready to start looking at other career options outside of fighting. Then the Resurrection Fighting Alliance, one of the largest feeders into the UFC and Bellator, came calling.
After Smith defeated Bojan Velickovic at RFA 20 about 16 months ago, things were looking up. e was in line for a title fight, but he ended up dropping a five-round decision to Chidi Njokuani. When Njokuani vacated the belt, Smith was granted another title shot, which he capitalized on with a submission of Benjamin Smith to capture the strap. He followed the win with a TKO of former TUF competitor Bristol Marunde to defend his title in October.
It turns out the stringing together a couple of championship finishes was exactly what Smith needed to get his shot: Bellator granted him a four-fight contract in November. His first fight is tomorrow night at Bellator 151.
"I was very excited and very honored," Smith told Combat Press. "It's all about progression when it comes to fighting, especially at my age. I'm moving up and not getting stagnated fighting local fights.
"Fighting is my life. My gym is thriving and my students are doing good. After Friday, I see great things happening. Right now, I'm really focused. I love the sport of MMA, and my body is focused both physically and mentally. I'm in this, man. I live this."
Just like that, in less than a year and a half, Smith has gone from frustrated to RFA welterweight champion. He's finally getting respect from a big show, too.
For his first Bellator outing, Smith was chosen to fight longtime veteran Fernando Gonzalez after undefeated striker Michael Page pulled out with an injury. However, Smith was unaware of how this went down.
"I didn't even know the story about Michael Page being injured and me coming in," admitted Smith. "I didn't know anything about that. It kind of annoyed me a little bit, because they made it sound like I was a replacement. The truth is, they gave me a fight to sign, and I had no idea about the co-main event and Michael Page being injured. I thought it just got matched up regularly. Either way, it worked out better for me, because now I'm co-main event and I'll have a lot more eyes on me. I'm excited about that."
Gonzalez has been active as a pro since 2003. He has a record of 24-13 with his wins and losses coming by just about every means imaginable. Gonzalez is currently undefeated in his four Bellator fights, but Smith is ready to show the Bellator brass that he is more than just a replacement fighter.
"I know Gonzalez is a vet. He has a lot of fights, he has a lot of losses, and he's a tough durable guy from a big camp," Smith said. "But none of that matters to me, man. I'm going to go in there and dominate the guy every place. This is going to be my time to shine, and I feel very confident and very good.
"A fight is a fight, and I have to win. I don't care if it's a prelim fight, co-main event, main event, televised, not televised — I've got to go out there and win. I've got kids to feed, bills to pay, people are counting on me. I want to keep moving up in my career, so the size of the fight doesn't matter. What matters is that I win and get paid. I want to keep moving up the ladder. I've spent three fights in the RFA, fighting in the main event. I've trained for five rounds for the last three fights. To me, every fight is a championship fight."
His fighting career receives the majority of his focus, but Smith is also busy continuing to build on his own gym, Victory MMA in Colorado Springs, Colo., which is where he spends the majority of his camps. Victory MMA is not just a fallback for the 34-year-old fighter. It's his family's future.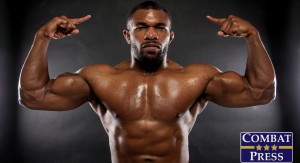 "It's growing big, man," said Smith. "I'm really excited about how things are panning out. I'm really excited about the students. We're adding new coaches. We finally added a [Brazilian Jiu-Jitsu] gi program. I've been doing gi for a long time, but never really taught it. I've been doing no-gi a lot, because it applies more to MMA, but now we have the new program. I'm a couple stripes out from my black belt, and I'm focused on that, too."
While Victory is where he spends most of his time, he still does his primary MMA camp at Factory X Muay Thai in Englewood, Colo., his BJJ training at Castle Rock BJJ, and his boxing with Charlie Ibarra at Hustle Hard Boxing, which is now actually housed at Victory. This is the same regimen he has followed for a large part of his professional career, and this training team has gotten him to Bellator. When something works, he sticks to it.
"It's business as usual," Smith said. "There is no reason to change. Here's what happens at the gym: everybody keeps getting better. If you look at someone like Chris Camozzi, who just fought, I was his main sparring partner. His main sparring partner for five weeks while he was training for Joe Riggs. Riggs is a southpaw; I'm a southpaw; and we're both like boxer-wrestlers. I was his main sparring partner, and the dude knocked out Joe Riggs in 26 seconds. These guys are getting better, and in a turn they're making me better. And, in a turn, I'm making them better."
In addition to helping Camozzi in recent months, Smith also helped Dustin Jacoby train for his GLORY Kickboxing title win last weekend. With a huge stable of coaches and training partners, there is no shortage of talent. The winning records continue to grow. The furstration, meanwhile, doesn't stand a chance.
Smith would like to thank all of his coaches and training partners, family, friends, fans and sponsors: Adidas Combat, Heuberger Subaru, Rocky Mountain Rehab, D. Marie Images, KNWRZN, KoolKlam, and ChiroCare Recovery Center. Follow Gilbert on Twitter:
@JamalSmithMMA
---
Advertisement

---