Smuggler. Rebel scum. Scruffy-looking nerfherder. These are terms that have likely never been used to describe MMA fighter, Paul Bradley. But he does have a hairy sidekick that's been pivotal to his success.
Like Han Solo and Chewbacca, Bradley is complimented by his fluffy partner in crime, affectionately known as Blizzy. The husky is commonplace on Bradley's social media channels. When Bradley isn't putting in work at the gym, he's spending time at the local San Diego beaches or out and about with his furry companion. Despite the two peas-in-a-pod vibe Bradley and his puppy (all dogs are puppies in my world), it's something Bradley couldn't have seen coming.
That's because as great as Bradley's life seems to be going now, things weren't always so awesome in SoCal. After competing twice (scheduled for three bouts) in 2016, Bradley fought just once in 2017, a loss to former Bellator middleweight champion Alexander Shlemenko. Bradley would leave Russia with a decision loss to the former champion, but his biggest loss was yet to come.
---
Advertisement

---
"I had some stuff going on into that [Yushin] Okami fight," Bradley told Combat Press regarding his recent career. "It's pretty bad stuff. I went through a pretty bad breakup and then I took this fight in Russia. I'm not even sure if he made weight because he didn't show up for weigh-ins. I take the fight in Russia and then my best friend dies, the thing I needed the most at the time. I had the loss in the fight, and then get home and have another loss. Not to mention the $10,000 I spent trying to save him. Honestly, thank god for the Russian fight . I'd do it twice over but that put a dent in me."
The two-fight losing streak seemed like a small cut compared to the emotional scar left by Bradley's first husky, Ice, passing away while he was overseas. A former wrestler at the University of Iowa, Bradley is a natural competitor. For people like Bradley, losing sucks. But that feeling pales in comparison to losing his support system at home. Even though Bradley has friends and family, it was Ice who was always there for him. Simply put, it was a catastrophic series of events for Bradley.
And still, the torment was not over.
"I call it my 11 days of hell," Bradley said. "The only thing I can think of to get my mind off of all this trauma and tragedy was to ride my motorcycle.  Two days later I came around a blind corner and there happen to be a car stalled out and I got injured pretty badly."
Beaten and broken both physically and mentally, it seemed as though Bradley's life was quickly heading to a downward spiral of depression. We like to think of fighters as the ultimate tough guys (or gals), impervious to both physical and emotional pain. The Terminator of our time. They feel nothing and only stop once they accomplish their goal. But anyone who's talked with Bradley for an extended period of time knows that's not Bradley. Sure, he's tough and you certainly wouldn't question his skills. But he's also a human being with real emotions.
"I was embarrassed; kept it to myself," Bradley said. "I was super depressed and my face was a mess. Four out of five doctors told me I'd never fight again. Ray Sefo and I are the only ones who know the extent of the injuries and I'll keep that between him and me. That goes back to how much I trust the promotion. Ray was the first guy that I told about the injury. He was calling me to take a fight with Jake Shields and it was when I first found out about my injury. I had to tell him I couldn't take it and he completely understood."
As the saying goes, when one door closes, another opens. Bradley went to the local humane society to donate Ice's treats and toys but there was something that caught his eye. In the very last kennel was a husky. As Bradley explained, "it was love at first sight." Bradley would come back each day to visit her until he could take her home, a decision he credits with being the "best decision of my life."
While Bradley and Blizzy were helping put the pieces of his personal life back together, there was still his fighting career to worry about. All the medical professionals advised Bradley against competing in MMA again. But when you've been a competitor at the level of Bradley for as long as he has, a no is just an obstacle to find a yes.
"Honestly, I'm so thankful for Dr. Choll Kim at the Spine Institute of San Diego," Bradley said. "The guy is amazing and he's a close friend. Without him, my career would've been done. He and my physical therapist Rodie have done so much for me and my health."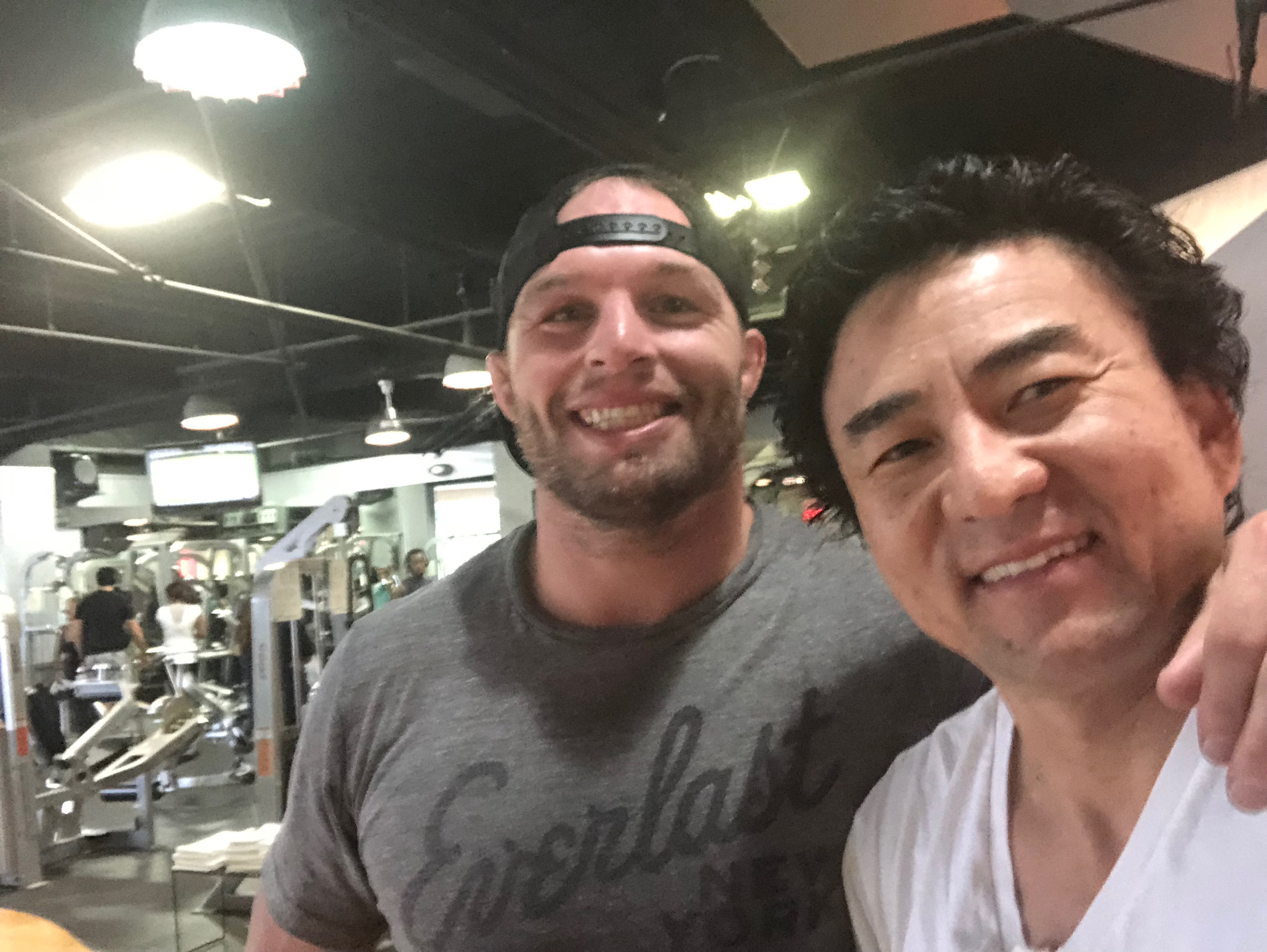 As the pieces of the puzzle were all finally coming together for Bradley, he was faced with yet another fork-in-the-road moment. Previously competing under the World Series of Fighting banner, Bradley had to make a choice as to whether to pack up shop or sign up for the newly branded Professional Fighters League. Promoting a season format based around points and culminating with single-elimination playoffs, the PFL promised a fighters-first format along with the opportunity to take home a million dollars in prize money. The money and lack of politics involved with determining who the top guy is were major selling points for Bradley, but they were secondary to a much more personable reason.
"I've always been a wrestler so the tournament suits my style from my wrestling background," Bradley said. "The first event I fought in at New York City, everyone was super cordial and super friendly. It's one of the few promotions that I can say really takes care of their fighters. And with a million dollars on the line, it was an easy decision."
Most fighters were likely upset by the PFL's decision to push back the start of their season to the summer months but Bradley considered it a blessing in disguise. He was still recovering from the injuries sustained in the motorcycle accident when PFL President Ray Sefo gave him the news. Now with ample time to recover, Bradley squares off against former title contender Joao Zeferino at PFL 3 on July 5. Considering the tough task ahead of him, Bradley has an ace up his sleeve heading into the contest.
"We're super tight," Bradley said of training with fellow PFL welterweight Herman Terrado. "We started chatting at the fighter summit in Orlando and I'm glad I took him up on the offer to come out to his gym to get some training in. We've been working our asses off. We're friends but we both win a million dollars and improve our lives. And he fought Zeferino last, who else could I ask for a better training partner?"
The addition of training with Terrado and others outside his home base of Alliance gym was viewed as a necessity for Bradley. Alliance is known for fighters like Dominick Cruz and Phil Davis but Bradley was struggling to find a happy medium between the lighter and heavier weight classes.
"His gym has some bigger guys, like Nick Barnes who's fighting Erick Silva at the next LFA," Bradley stated. "At Alliance, we have a few big guys but for example, Phil Davis has outgrown me by too much. You see how he manhandles the 205ers, so when he hits me it's like damn, man."
Evident from their training photos, both Bradley and Terrado have been putting work in the gym. But Bradley explained that everyone has been keeping things as safe as possible while ensuring the proper work is getting put in. However, the time spent on the gym mats are only as good as the work done outside the gym walls. After all, if he can't stay healthy during a training camp, how is Bradley supposed to make it through the grueling season?
"You know I think James Harrison said he spent $300,000 a year on his body just to play at 41," Bradley said. "The same with Tom Brady. I'm not necessarily a fan but I watched Tom vs. Time and the same thing, he spends all that time on his body. As we become older and become more brittle, it's a huge deal to take care of yourself."
Bradley has also been doing some side work to take care of himself beyond fighting. After all, at 35 years old, Bradley understands the end of his fighting career is possibly on the horizon. With that in mind, Bradley translated his skills on the wrestling mat into a paying gig that doesn't involve cauliflower ear.
"During my downtime, I helped choreograph some wrestling for a movie coming out this year," Bradley said. "It's called 'The Last Champion' and has Cole Hauser as the star."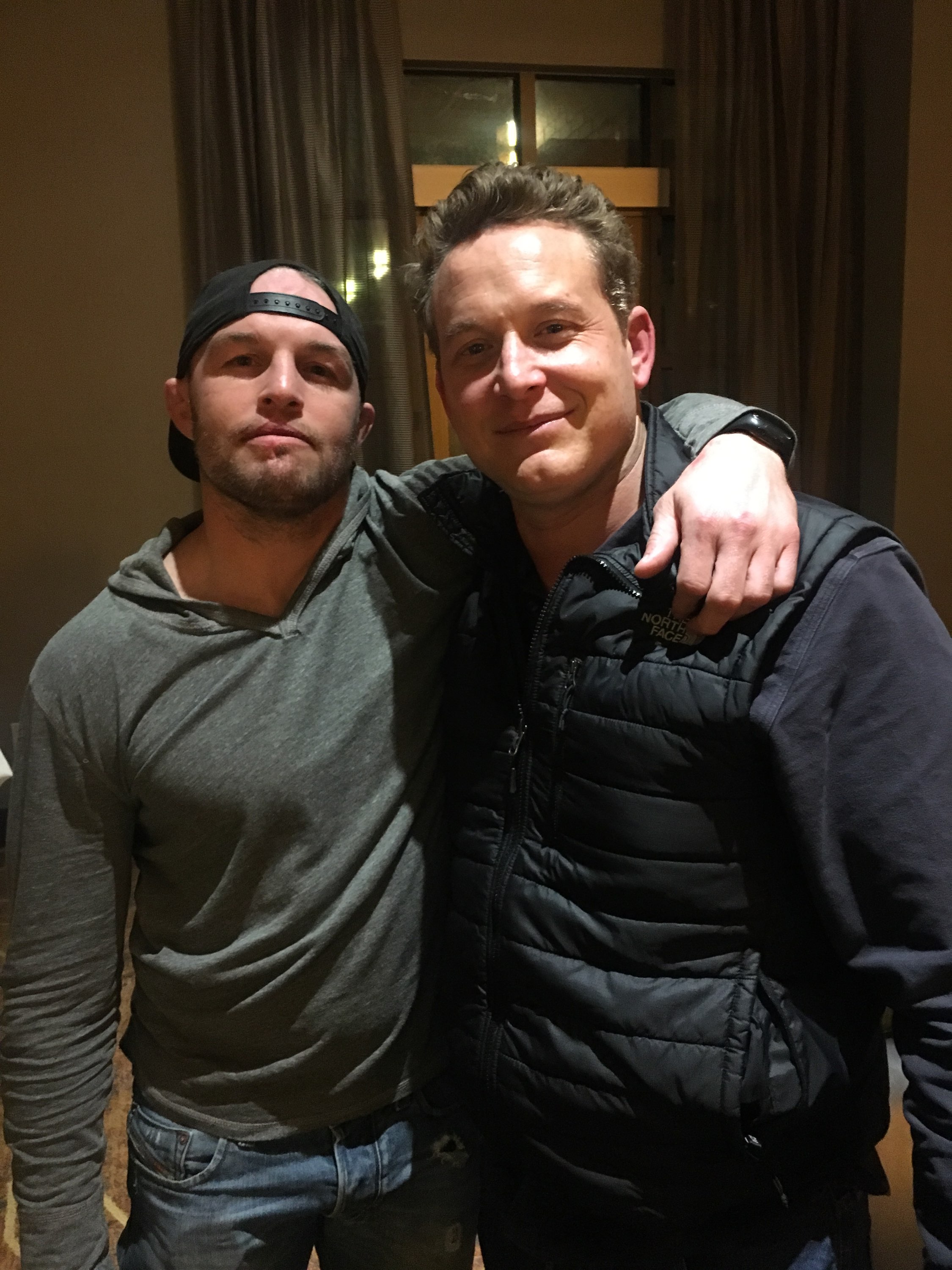 With his personal anguish behind him, there's still one more emotional hill to overcome before stepping into the cage on July 7. Bradley will be wearing a jersey during fight week, in memory of Kirsten June Frederick Fumagalli.
"My buddy's wife went to the hospital with stomach pain and they found it was colon cancer," Bradley said. "She made it a month before passing away and they have two beautiful boys."
Bradley's voice began to stammer as the emotional toll of the loss clearly weighed heavy on him.
"He's always been a close friend of mine so it's been hard, the fight falls on their anniversary," Bradley said. "It's just something I can pay tribute to them. She was a great woman, she supported me throughout my fighting career, even when I was fighting in barrooms. She was a great mother and it's a way for me to show the world that this was one of the most amazing people. It brings everything into perspective."
Having perspective in his personal life has reinvigorated Bradley's professional career. After all, he shouldn't be here. He shouldn't be competing for the chance at a million dollars. The odds and most medical professionals say he should be avoiding physical exertion and riding off to the cornfield sunsets of Iowa. But that's exactly why you should never tell him the odds.
---
Advertisement

---