On Saturday, Sept. 8, the UFC returns to the American Airlines Center in Dallas for UFC 228: Woodley vs. Till.
In the night's main event, UFC welterweight champion Tyron Woodley puts his belt on the line against Liverpool native Darren Till. Woodley has been out of action for over a year. He most recently defeated Demian Maia at UFC 214 in July 2017. Till was most recently in the cage in his native England, where he edged former title challenger Stephen Thompson in May to earn his shot at the belt.
Gold is also on the line in the co-main event, where women's flyweight champion Nicco Montaño defends her belt for the first time against former bantamweight No. 1 contender Valentina Shevchenko. Montaño defeated veteran Roxanne Modafferi at The Ultimate Fighter 26 Finale in December to claim the strap. Shevchenko made a successful debut at 125 pounds earlier this year when she demolished Priscila Cachoeira.
---
Advertisement

---
The 14-fight event kicks off with five bouts streaming live on UFC Fight Pass at 6 p.m. ET. Four additional preliminary-card bouts follow on FX at 8 p.m. ET, with the five-fight main card airing live on pay-per-view at 10 p.m. ET. Combat Press writers Matt Quiggins and Dan Kuhl preview the event in this edition of Toe-to-Toe.
Darren Till destroyed Donald Cerrone and squeaked past Stephen Thompson. Will he get past Tyron Woodley too and claim welterweight gold?
Kuhl: It's not a matter of "getting past" Woodley. The bigger problem is actually getting Woodley to fight. Till likes to stand and bang, and that's what Cerrone and Thompson both like to do. Till made an aging "Cowboy" look bad, but he didn't do anything to prove he deserved a win over Thompson. Woodley's a bit of a different case — or is he?
Thompson has twice fought Woodley. Both times, Thompson easily could have won. For the champ, a majority draw and a majority decision are not exactly dominant wins. Woodley's last win, over Demian Maia, was one of the most lackluster fights in the history of MMA, and the champ hasn't fought since. While Woodley has been out over a year since his last outing, Till has fought three times in the last year. This puts Woodley at a huge disadvantage, and it wouldn't be a surprise to see him play it safe, like he did against Maia.
Till has a significant size advantage. As long as the Brit makes weight — a problem he has had in the past — then he'll bring Woodley a really tough fight. Honestly, I'm not confident the champ can keep skating by, as he has done in all of his fights since knocking out Robbie Lawler to claim the title. Till takes this one by TKO while overwhelming the champ with his striking.
Quiggins: I don't like to use the phrase "no chance," especially in MMA, but I will if need be.
The UFC has been pushing Till, and it's going to backfire once again. Everyone seems to point to how Till steamrolled Cerrone, but this isn't the same "Cowboy" of old. In his last five bouts, including his loss to Till, Cerrone has secured just one win. Till vs. Thompson? A fight that would have been scored for Thompson anywhere other than in Liverpool. If anything, the fight should have been a split decision favoring Thompson. It's also no surprise that Till has missed weight in two of his six Octagon appearances.
It just seems like the odds are in Woodley's favor. The current champ hasn't tasted defeat in over four years. He has secured wins over current middleweight standout Kelvin Gastelum, former champion Lawler and the aforementioned Thompson and Maia. It hasn't mattered if Woodley has fought on the ground or on the feet, because he knows how to win fights. It may not always be the most exciting bout, but it's a win nonetheless.
Woodley is going to get a finish on Saturday. He is going to respect the power of Till, but not in the same way that Thompson did. This will surprise Till. Yes, only two welterweight champions have secured finishes in the last decade. However, Woodley has something to prove, and he will emerge with the crown on Saturday.
Nicco Montaño is arguably the least high-profile champion on the UFC roster. The women's flyweight queen claimed the belt in December with a win over Roxanne Modafferi after marching through The Ultimate Fighter 26 tournament. However, this will serve as her first title defense. Will Montaño prove that her title run was legit with a win over Valentina Shevchenko?
Quiggins: No.
As with the men's flyweight division, the women's division is going to need a solid push in order to really bring eyes to it. The UFC made an interesting choice in booking Montaño against Shevchenko, who will be competing in her third UFC title bout since 2015. The UFC seems to be banking on Shevchenko picking up the win.
TUF really just proves who is able to avoid injury and fight smart within the timeframe, but it doesn't actually prove that a fighter is actually the best of the bunch overall. Shevchenko gets the win on the feet within three rounds.
Kuhl: I'm as surprised as most when seeing Montaño still sitting as the women's flyweight champ. This isn't to say she doesn't deserve to be where she is, but she is still only 4-2 as a pro and has only finished two opponents. There's just not enough tape to justify her as the top flyweight in the world, outside of her run on TUF.
The Kyrgyzstani challenger is, by far, Montaño's toughest opponent to date. The former bantamweight title challenger is a complete wrecking ball at 125 pounds, and she has done plenty to prove her status in the division. She is a multiple-time Muay Thai and kickboxing world champion. She holds most of her MMA victories by submission, and the only reason she is not the bantamweight champ is due to some questionable judging. At flyweight, Shevchenko stands to be a long-reigning titleholder. She will have the size and skills to make a huge statement.
This bout is just not a good match-up for Montaño, but it's one that needs to happen. Shevchenko is going to put her away quickly and leave with the strap, but it will be good to see how the New Mexico-based Montaño compares against one of the top female fighters in the world.
Rate your level of disappointment regarding the loss of the featherweight match-up between Zabit Magomedsharipov and Yair Rodriguez.
Kuhl: I'm fairly agnostic regarding the change. Either way, Magomedsharipov will hand out an ass-whoopin'. Of course, a win for Davis would be a huge game-changer for a guy who is on the cusp of release, but it's unlikely to happen. It would have been a much better test — and likely a much better fight for fans — to see Rodriguez and the Russian throw down, but it's not worth getting bummed out about things we can't control.
Quiggins: Actually, Davis has a huge chance to capitalize on this fight. It's not the fight everyone was hoping for in place of Rodriguez's triumphant return to the UFC after his release earlier this year for refusing a fight, but it's an interesting pairing all the same. Magomedsharipov was preparing for an unorthodox striker in Rodriguez, but he's now set to face a completely different fighter.
Davis is out to bounce back from a decision loss and avoid a pink slip. He is going to be elusive, but he will attempt to grind out a decision and maintain his place in the division. Don't be surprised if Magomedsharipov underestimates Davis and takes the loss.
Who's the biggest winner at UFC 228?
Quiggins: Die-hard fans. This card has something for every kind of fan. It has notable veterans like Diego Sanchez, John Dodson, Carla Esparza and Jim Miller. It also features some rising stars, including Niko Price, Aljamain Sterling and Lucie Pudilová.
Kuhl: By far, Shevchenko. She was within striking distance of a UFC title on two occasions in a division that has much worse match-ups for her to retain said title. At 125 pounds, Shevchenko is in a division where she will be a more dominant force.
Who's the biggest loser at UFC 228?
Kuhl: Magomedsharipov. Brandon Davis is coming in with nothing to lose. Davis is 1-2 in the UFC, minus his appearance on Dana White's Tuesday Night Contender Series. If Magomedsharipov loses to Davis, then his hype train completely leaves the rails. This would be a major ding for a man who is on a 3-0 run, all with fight night bonuses, inside the promotion.
Quiggins: Honestly, it'll be the fans, if Till doesn't make weight. Just imagine if Till misses weight and goes on to beat Woodley. Think of the madness that would come from this. It wouldn't be pretty, but it's certainly plausible.
Which fight is the sleeper match-up on this card?
Quiggins: Jimmie Rivera and John Dodson. This fight is snuggled right in the middle of the card. Rivera will be hoping to erase the sting of his first loss in 10 years at the hands of Marlon Moraes. Dodson, meanwhile, is out to capture two wins in a row and possibly a rematch with Moraes down the road. This has fireworks written all over it.
Kuhl: Lucie Pudilová and Irene Aldana. This is a bantamweight showdown between two ladies with a lot to prove. Aldana is in a fight for relevance. With a possible pink slip looming, she needs a win. Pudilová, on the other hand, is on a two-fight winning streak. The Czech fighter is determined to prove she belongs in the top 10 of the division. This one could go in either direction, and the winner will be the one who wants it more.
Pair this card with…
Kuhl: A lot of Google searches. There are a ton of fighters on this card that don't fall into a GSP, Diaz brothers or Chuck Liddell type of mainstream category — yet. However, with athletes like Tatiana Suarez, Darren Till and Zabit Magomedsharipov on the card, fans will definitely want to know who these people are.
Quiggins: Innis and Gunn Bourbon Cask Dark Ale. It's in direct correlation to the type of fans that will enjoy this card. The fighters have been paired together in small batches, both low- and high-profile, and then, like the Ale itself, maturity is shown at the top of the card.
Fight Picks

Fight
Kuhl's Pick
Quiggins's Pick
Main Card (Pay-per-view, 10 p.m. ET)
WW Championship: Tyron Woodley vs. Darren Till
Till
Woodley
Women's FlyW Championship: Nicco Montaño vs. Valentina Shevchenko
Shevchenko
Shevchenko
FW: Zabit Magomedsharipov vs. Brandon Davis
Magomedsharipov
Davis
Women's StrawW: Jessica Andrade vs. Karolina Kowalkiewicz
Andrade
Andrade
WW: Niko Price vs. Abdul Razak Alhassan
Price
Price
Preliminary Card (FX, 8 p.m. ET)
Women's StrawW: Carla Esparza vs. Tatiana Suarez
Suarez
Esparza
BW: Aljamain Sterling vs. Cody Stamann
Sterling
Sterling
BW: Jimmie Rivera vs. John Dodson
Rivera
Rivera
MW: Darren Stewart vs. Charles Byrd
Byrd
Byrd
Preliminary Card (UFC Fight Pass, 6 p.m. ET)
WW: Diego Sanchez vs. Craig White
White
White
LW: Jim Miller vs. Alex White
Miller
Miller
Women's BW: Irene Aldana vs. Lucie Pudilová
Aldana
Pudilova
FlyW: Jarrod Brooks vs. Roberto Sanchez
Brooks
Brooks
WW: Frank Camacho vs. Geoffrey Neal
Neal
Camacho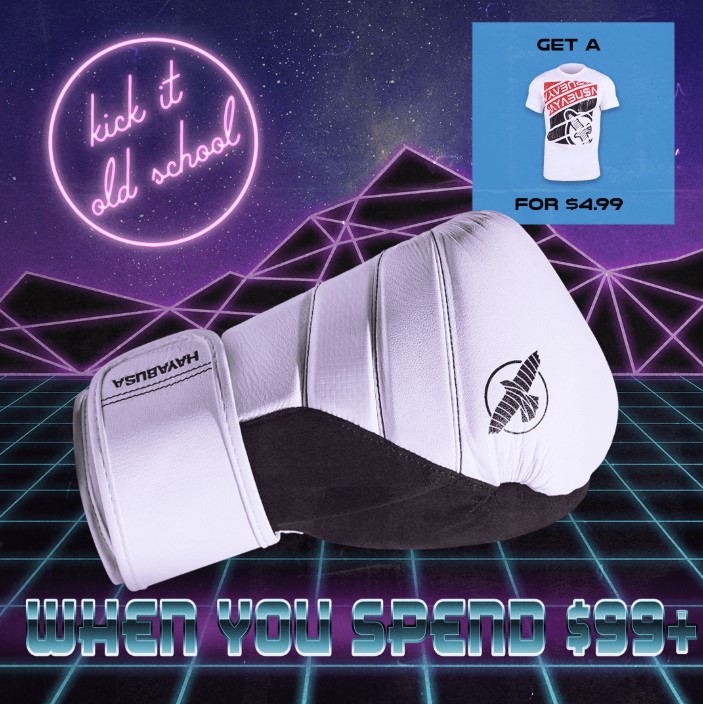 ---
Advertisement

---