Are fighters growing, or has cutting weight become just too ridiculous?
One of the toughest aspects of the fight game is the weight cut. Sure, every high school wrestler has his old war stories about everything from extreme sauna time to ingesting laxatives in order to hit weight before a tournament, but being a 16-year-old wrestler is not the same as being a 30-year-old professional fighter.
Young wrestlers have naturally high HGH and testosterone levels. They recover much quicker. They also take zero punches to the head. Combine the opposites of those three conditions, and a person could easily find a recipe for disaster in the fight game. Stamina takes a hit and recovery periods get longer when an older fighter tries the old weight-cutting game. These are major reasons why some guys get involved with performance-enhancing drugs in MMA training, but try to cut back as the fights get closer.
---
Advertisement

---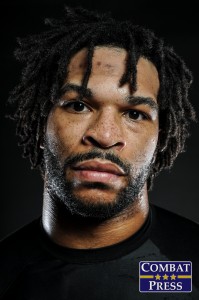 In recent years, many fighters have started to move up in weight classes to combat the depleting practice of intense weight cuts. Guys like former lightweight champions Donald Cerrone and Benson Henderson have found success in jumping up weight divisions, and they are only a couple of the major fighters making that move. Former Bellator middleweight Brian Rogers joined that movement in December when he submitted former Strikeforce heavyweight Virgil Zwicker at Bellator 147.
Rogers has had mixed success as a middleweight throughout his storied four and a half year career with the promotion, but a lot of that had to do with how his body physically felt.
"Fighting at 205 [pounds] is good," Rogers told Combat Press. "It made training camp more enjoyable and just life in general. Before, when I cut to 185, it hindered my performance. At 205, I felt much more comfortable. It was much easier. I was completely hydrated a week out from the fight. It was only a few workouts and I was down to where I needed to be. I wasn't having to do as many morning cardio sessions to get my weight down."
Overtraining is part of extreme weight-cutting, and adding in those extra runs in the morning can start to wear on a fighter's joints, muscles and mind. For Rogers, alleviating that extra stressor was exactly what he needed to get back in the win column after back-to-back losses at 185 pounds.
In 2015, Bellator made some big announcements, including the promotion's expansion into international venues. This Saturday night, Bellator 152 will take place at the Pala Alpitour in Torino, Italy. Rogers will co-headline the promotion's European debut along with Italian UFC veteran and former professional boxer Alessio Sakara. Rogers could not have been happier to get that call.
"It was exciting," said the Bellator vet. "I asked for it going into the Zwicker fight. [Bellator] had announced they were going to Italy early on, so I had actually asked for that fight. I was definitely excited for the opportunity, and I'm glad to be over here now."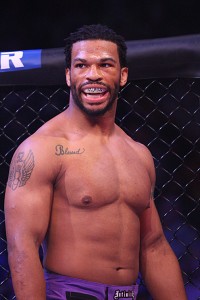 This fight will mark Rogers' first professional bout outside of the United States. After a long layover in London, he has finally landed in Milan and has already gotten in some training in Torino, home of the 2006 Winter Olympics. While Sakara may be from Rome, originally, Torino is still in his home country.
"He's a tough guy, but there's no real secret to what he's going to do," said Rogers. "He's a heavy-handed striker. He looks to attack you that way with his boxing and a little bit of leg kicks and things as well. No real secret, and it's not a tough fight to game plan for."
The Sakara fight in Italy is a great opportunity for Rogers and the obvious next step to creating a streak for him in the light heavyweight division. However, he has much bigger plans. Never one to take a journeyman role, he has his sights set on making big waves in 2016.
"I've got to get this one in Italy against Sakara," Rogers said. "There's another 205 contender that I have in mind, but I need to take care of this first."
Italy, as a country, brings two major qualities to the minds of people that haven't been there before: historical architecture and great food. Unfortunately, Rogers has yet to experience either this early in his visit. The Colorado resident and Ohio native has never exuded anything besides staunch professionalism, and this time is no different. On Saturday night, he is ready to represent his country as worlds collide at Bellator 152.
Rogers would like to thank his coaches and teammates at Factory X Muay Thai and Landow Performance, his family, friends, fans and sponsors. Follow Brian on Twitter:
@BRogThePredator
---
Advertisement

---