Adversity is a reference to the many different ways unfortunate circumstances can develop throughout life. These circumstances create a tough situation that brings out the fight-or-flight decision that people must make, even if they don't want to. Whether a medical condition, a significant loss or a simple life-or-death situation, a choice is made, and that choice provides a framework for the outcome, good or bad.
When UFC fighter Mirsad Bektic was a toddler, his family made a choice. Their options were to either stick around his native Bosnia during civil unrest and face possible death, or to flee the country to Italy to survive. They made the correct choice and opted to flee. It was a choice that stripped them from their home and made them refugees. By age three, Bektic had moved with his family to Germany.
Five years later, knowing that refugee life was not sustainable, Bektic's family fled Europe altogether and landed in Lincoln, Neb. At eight years old, the child's entire life consisted of fleeing from adverse conditions. However, things quickly changed.
---
Advertisement

---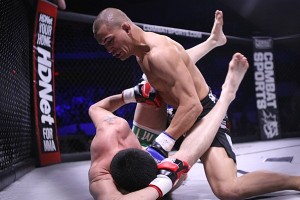 By the time he was 12 years old, Bektic took on combat sports and his longtime flight took a 180-degree turn for the better. After years of karate and boxing, he was naturally steered to a proficiency in MMA. After winning a couple amateur bouts, he began training at Mid-America Martial Arts in Omaha. By the time he was 20 years old, he had competed in 18 fights, between MMA and pure striking competitions. Flight became fight.
Starting in 2011, the one-time Bosnian refugee took the professional MMA world by storm, going 7-0 over the course of just two and a half years and finishing all but one of his opponents. This included a move to the American Top Team headquarters in Coconut Creek, Fla. Nearly one year ago, he got the call from the UFC, and by April 2014, he was set to face another undefeated up-and-comer in the form of Chas Skelly, who trains alongside the likes of Johny Hendricks at Team Takedown. This was Bektic's toughest fight ever.
Late in the second round of his UFC debut, Bektic had his hand on the mat as Skelly rained down a couple illegal knees that almost took the Bosnian out. Bektic was back in a position of flight or fight, but by age 23, this was obviously something he was prepared to deal with. He fought through the adversity and, with a majority decision win, handed Skelly the first loss of the prospect's career.
"I learned I've got to fight until the end," Bektic told Combat Press. "I went 15 minutes in my UFC debut against an unbeaten guy. He landed some illegal shots that almost knocked me out. I went through some adversity, but I still kept my composure and worked my plan. You just can't buy that experience. You can't train for that. And I think I matured more from that."
For Bektic, adversity never sleeps. He was next slated to fight another tough competitor in Max Holloway last fall, but he had to pull out due to injury. Even with a propensity for fighting, sometimes flight is just the correct decision. However, injuries are temporary. His next offer came up quickly, and he gladly accepted.
This weekend, Bektic will face a late replacement in the form of Irishman Paul Redmond at UFC on Fox 14 at the Tele2Arena in Stockholm, Sweden, marking his first professional trip back to his home continent.
"I'm excited, because it's in Europe," Bektic intimated. "A lot of Europeans know me, and there's a lot of Bosnians over there. There will be a lot of Bosnians coming from near countries to watch me, and some of my family and everything like that, so it just gives me more bad intentions, I guess. It fuels me, because I'm fighting for a lot more than myself."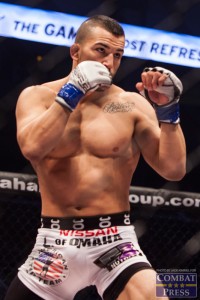 There are certainly a lot of Bosnian people spread throughout Europe since the civil war, but Sweden is not that far from Ireland, and with the current uprising of Irish fighters, including Conor McGregor at the helm, one can be certain that the crowd will have some good balance. However, crowd or no crowd, Bektic is ready to bring the fight, just like he does each and every time he enters the cage.
"I don't know much about [Redmond]," Bektic admitted. "He's got good hands. He's got good submissions. He's just a tough dude, and I wasn't sure how to prepare for it. He's an opponent, so I don't think any less of him than the guy I was supposed to fight. It doesn't matter who they put in front of me. He's hungry. He took this fight on short notice, which shows a lot of balls. He's coming in to win."
The 10-4 Redmond may be looking for the win, but Bektic has never lost. On Saturday night, as they enter the cage in Stockholm, the Irishman is going to learn what "fight or flight" is all about. Bektic has done both in his life, but he has never opted for flight in the ring and he doesn't plan to start doing so any time soon.
Bektic would like to thank his family and friends, as well as his teammates and coaches at American Top Team. He would also like to thank his sponsors: Mike Dolce of The Dolce Diet, Fuel Foods, the biostation, and Done Right Home Improvements. Follow Bektic on Twitter:
@MirsadBekticMMA
---
Advertisement

---