K-1 Kickboxing is hosting a one-night openweight tournament featuring eight men on Sep. 10 in the K-1 ReBOOT fight card. We had the participant names announced months ago, however, the matchups were only just revealed.
In a recent press conference, the new producer with K-1 World GP Carlos Kikuta announced who will face whom on Sep. 10. He announced: Mahmoud Sattari vs. Claudio Istrate, Sina Karimian vs. Kerim Jemai, Michal Turynski vs. Ariel Machado, and Valentin Bordianu vs. Liu Ce. Let's take a closer look at the grand prix matchups.
K-1 ReBOOT Grand Prix Matchups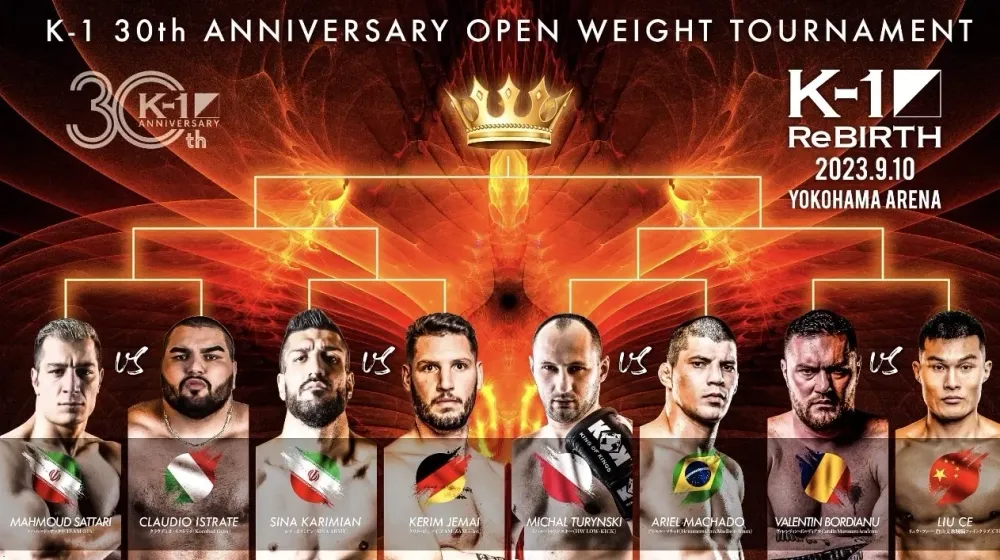 Mahmoud Sattari vs. Claudio Istrate
Hailing from Iran and standing at 186 cm while weighing in at 90.0 kg, Mahmoud Sattari, also known as "The Iranian Juggernaut," boasts an impressive record of 20 wins, 1 loss, and no draws. He is setting his sights on claiming the K-1 World Grand Prix championship, after his triumphant win in the 2022 Japan openweight Grand Prix last year.
---
Advertisement

---
Italy's Claudio Istrate, better known as "Grizzly," stands tall at 187 cm and tips the scale at 110.0 kg. With a seasoned record of 58 wins, 21 losses, and 3 draws, Istrate is a formidable heavyweight striker credited with 32 knockout victories. He's not only a two-time national Italian kickboxing titleholder but also holds a European kickboxing championship.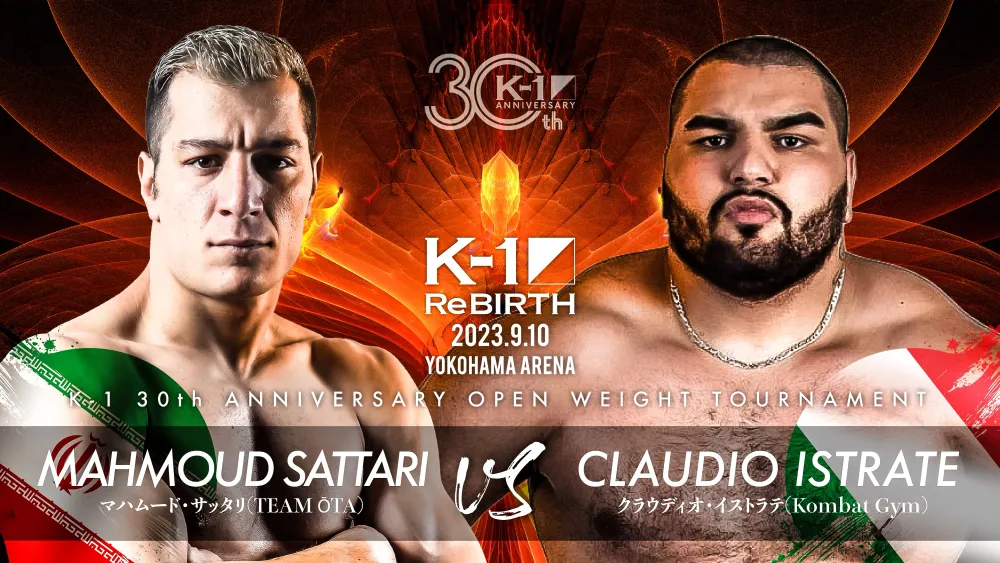 Sina Karimian vs. Kerim Jemai
Sina Karimian, dubbed "The Hero of Iran," stands at an imposing 200 cm and weighs 90.0 kg. He has an enviable record of 15 wins and just 2 losses, with no draws. With a championship win in the 2018 K-1 World Grand Prix already under his belt, Karimian is determined to add more K-1 gold to his collection. Furthermore, he has successfully defended his cruiserweight division title in two separate matches.
Kerim Jemai, of Germany, aptly nicknamed "The Machine," stands at 189 cm and weighs in at 105.0 kg. Boasting an impeccable record of 18 wins with zero losses or draws, Jemai is geared up to stake his undefeated streak for a K-1 world title. His remarkable career has already seen him clinch the ISKA World Super Heavyweight Championship.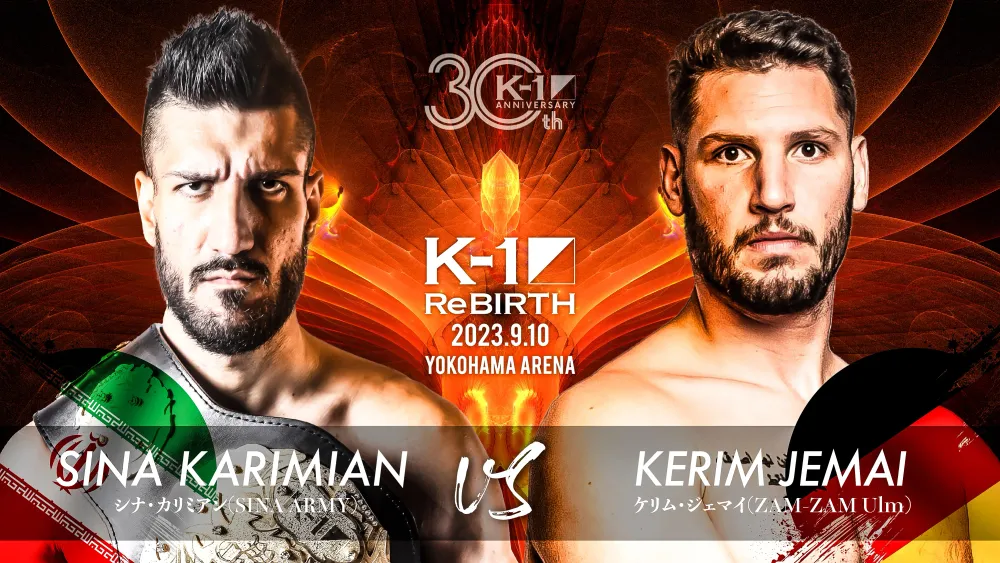 Michal Turynski vs. Ariel Machado
Poland's Michal Turinsky, who stands at 191 cm and weighs 110.0 kg, will carry the banner for King of Kings (KoK) in the K-1 World Grand Prix, being their current reigning heavyweight champion. With a robust record of 42 wins and 15 losses, Turinsky has also clinched titles in WAKO and other competitions prior to his current reign.
Representing Brazil and standing at 184 cm while weighing 95.0 kg, Ariel Machado is a seasoned fighter with GLORY Kickboxing experience. Known for his striking power, he has an impressive 36 knockout wins in his 52-win, 12-loss record. Alongside his knockout prowess, Machado has also captured the WGP Kickboxing Light Heavyweight Championship.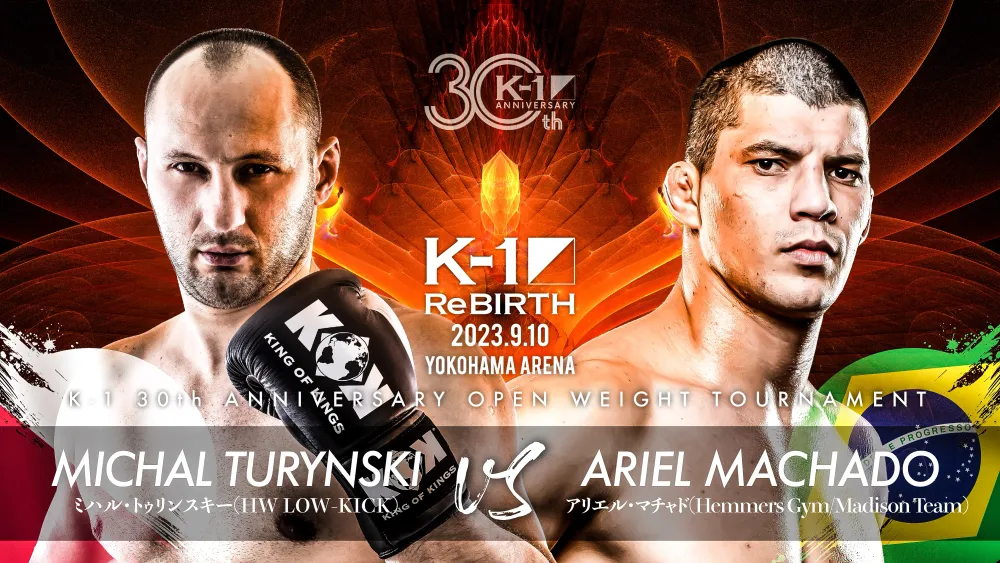 Valentin Bordianu vs. Liu Ce
Standing at 193 cm and weighing 110.0 kg, Romanian kickboxer Valentin Bordianu, known as "The Gunman," holds a record of 17 wins and 7 losses, with 7 of those victories coming by knockout. Over the course of his career, he has thrice earned national kickboxing championships in Romania.
Liu Ce "Ryu Tsar" stands at 195 cm and weighs 95.0 kg. With a record of 5 wins and a single loss, he is setting his sights on capturing a K-1 world title for his homeland of China. Notably, three of his victories have come by knockout. On top of that, Liu Ce is a national Chinese kickboxing champion and has extensive experience in the martial art of Sanda.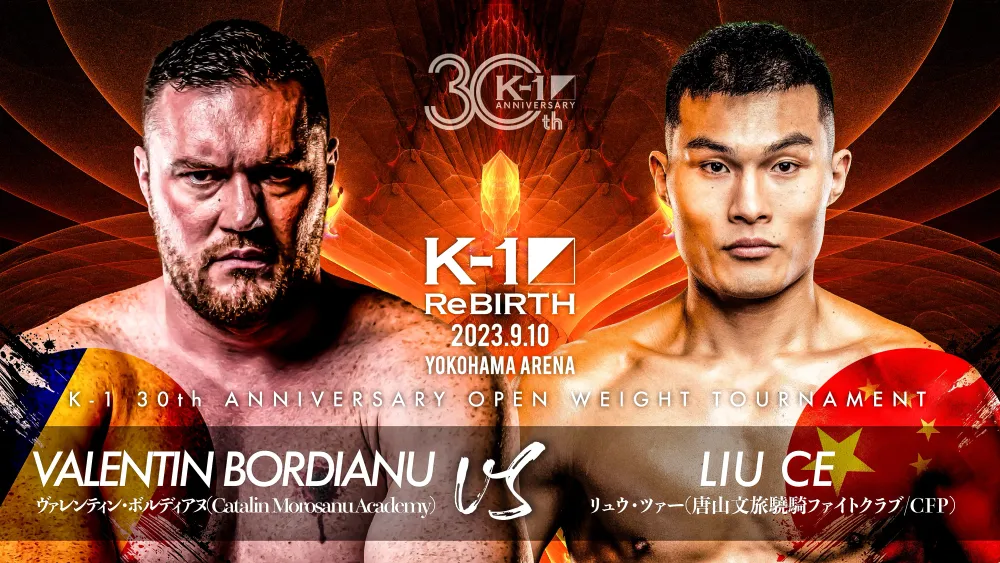 Headlining the event will be a highly anticipated trilogy title match between Akihiro Kaneko and Masashi Kumura, it will put the K-1 super bantamweight championship on the line. This is in addition to the one-night tournament. This event will also feature Taito Gunji vs. Angelos Martinos, Yuki Egawa vs. Tomoya Yokoyama, Miyuu Sugawara vs. Maria Nella, and other kickboxing matchups.
---
Advertisement

---