On Saturday, Feb. 18, Enfusion and Ringfight Promotions visited the Netherlands for Enfusion Live 46: Eindhoven.
In the evening's main event, Enfusion 67-kilogram champion Ilias Bulaid took on Shootboxing S-Cup champion Zakaria Zouggary.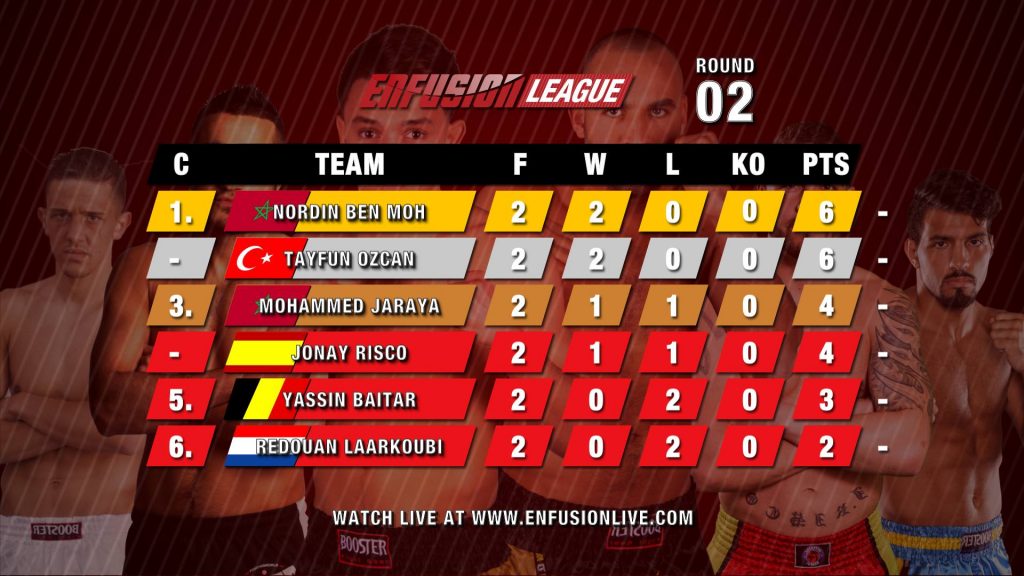 In the night's Enfusion league action, former Enfusion 67-kilogram champion Mohammed Jaraya fought Nordin Ben Moh in a rematch of 2016's fight of the year. Enfusion 72.5-kilogram champion Tayfun Ozcan took on 70-kilogram champion Jonay Risco. Tournament replacements battled in the third Enfusion league bout when Belgium's Yassin Baitar met the Netherlands' Redouan Laarkoubi.
---
Advertisement

---
The event aired live at 3 p.m. ET on Enfusionlive.
FULL RESULTS
Ilias Bulaid def. Zakaria Zouggary by decision – for 67-kilogram title
Nordin Ben Moh def. Mohammed Jaraya by decision – Enfusion league
Jonay Risco def. Tayfun Ozcan by TKO (cut) – Enfusion league
Redouan Laarkoubi def. Yassan Baitar by decision – Enfusion league
Ulrik Bokeme def. Ibrahim El Boustati by knockout (punch). Round 1
Martin Pacas def. Ismael Lazaar by decision
Georgina van der Linden def. Samantha Van Doorn by decision
---
Advertisement

---