There is no other profession in the world where someone's livelihood can be taken away because nobody wants to engage in a fistfight with them. There's something truly special about combat sports and the trials and tribulations that exist for the practitioners who make a living out of it.
Between April 2010 and October 2013, Hayder Hassan sat on the sidelines injured. He couldn't do what he loved. It tore him up inside, but it in effect made him become a better fighter. When he was healthy again, he won his first fight in three years by TKO, and then…
Nothing.
---
Advertisement

---
Sure, an injury popped up along the way, but for the most part, the next 12 months were a constant battle where he couldn't find anybody to put their fists up and help him bank a paycheck. That's about to change, and it's all thanks to Titan FC.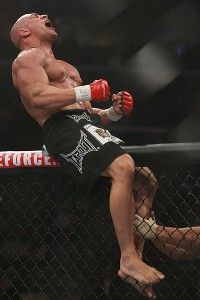 "I had my last fight in October [2013] and I was supposed to fight in spring, but I ended up fracturing my finger and that put me out for three months. And then I was scheduled to fight a few weeks ago. I had two fights set up and I had a hard time getting opponents that were willing to fight me—I had opponents that just kept backing out," Hassan explained to Combat Press. "I was scheduled to fight at the Hard Rock and the opponent didn't even get back to the promoter until the week of the fight. I was told I was going to fight, but the opponent just wasn't willing.
"I was also supposed to fight that previous week out at Jacksonville, and for the opponents there, it was more risk than they were willing to take. So it was pretty frustrating trying to get a fight, and that's why when Titan came through, it was a blessing. I knew that being with Titan I was going to be fighting high-caliber fighters. To me, there's a difference between real fighters and people I call 'Facebook fighters'—they just fight for the pictures to put on Facebook and look cool. In my opinion, those were the guys I was getting matched up against, because they didn't wanna fight me. Now that I'm with Titan, I'm actually fighting real, legit competition—fighters that are dangerous—and that's what I'm excited about. I'm excited to test my skills and showcase what I'm all about on a national level."
The frustration of coming back from an injury and not being able to compete could have prompted Hassan to call it a day in the sport he loves. However, he continued to search for a fight and keep positive. He maintained his belief that things would eventually go his way. So far, that's exactly what has happened.
"This sport is a roller coaster of emotions," Hassan admitted. "You know, the highs are high and the lows are low. You've just gotta have constant belief in yourself that if you stay on your path then everything will work out the way it's supposed to. For me, I know what I'm capable of and I know my skills and I know I have the ability to be a world champion. So, for me, it was just a matter of staying positive and to just keep working on my skills and to get sharper and to get more deadly. I believed my opportunity would come and I wanted to be ready for that opportunity. I stayed in shape all year round. I stayed fight-ready so that if an opportunity came to fight in a week, I was ready to take that shot. So now I've taken this opportunity to fight on Halloween weekend, on October 31st out in Tampa, and I was already in shape cardio-wise a couple of weeks ago, back when it was a month out from the fight. So now I'm ready to get in there, and I'm excited."
In his Titan FC debut at Titan FC 31, Hassan meets Felipe Portela. Portela is also making his debut with the company on Halloween weekend.
"My opponent, Felipe Portela, he also fought in Strikeforce, so he's fought on the big stage before, too. He's also trained with the Blackzilians, so he's trained with some high-level fighters, too," Hassan said. "To me, he's just as experienced. He's had more fights than me—he's 8-1 and I'm 5-1—so he has the experience factor on me, but this is what I've been praying for. Every night before I go to bed I ask for someone tough that's willing to fight me so I can show what I'm about. Thank God I got my prayers answered, and come October 31st I'm gonna show everyone what I'm all about."
With Titan FC airing on a national level, Hassan has the opportunity to introduce himself to a whole new audience.
"They have a television deal with CBS Sports, and just being on a national television audience will help me to get my name out there and will help me to showcase what I'm all about," Hassan admitted. "The fighters that are fighting with Titan are top-level guys and guys that the UFC are looking at. Honestly, I think that fighting with Titan, if you really go out there and showcase your skills, you could be one fight away or two fights away from being noticed. You're just as good as your last fight. So, for me, if I go out there and showcase my athleticism, my skills and my heart, the UFC can't deny it. That's just how it is."
Four of Hassan's five professional victories have been stoppages by way of strikes. The 31-year-old takes pride in that statistic.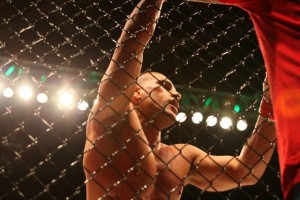 "My DNA is programmed to go for the finish," Hassan exclaimed. "Even if I was a black belt in jiu-jitsu and someone gave me their neck, I wouldn't be looking for a guillotine choke. I'd be looking for a way to knock them out. I'm just programmed that way. Going into this fight, I'm looking to put pressure on him right from the bell. And for this fight, I don't even care what he's gonna do.
"I know for my last fight I fought a Blackzilian and I knocked him out. This fight, I'm fighting another Blackzilian, and I know they're gonna be hungry for them not to lose twice to an American Top Team fighter, so I'm taking that to heart. I'm training my ass off, and my goal is to knock him out. I don't care if it's the first round, second round or third round, I'm going in there to get the finish. That's my mission. I'm gonna go out and put on an exciting show and I'm gonna get that finish. That's just what I'm gonna do."
After spending the better part of the past four years on the sidelines, Hassan knows all too well the importance of staying healthy and active. With just one fight to his name over that stretch, Hassan appreciates that the quicker he can finish his Oct. 31 bout, the better chance he has of being able to compete again before the year ends.
"I'm a true believer that if you're healthy you should fight as often as possible. If you can fight every weekend, then fight every weekend if you're healthy. I've had streaks of injuries, so now I take that into consideration with my training. I now train very, very smart so I can minimize all the risks," Hassan revealed. "I take a very scientific approach to my training so that I'm ready to fight. When I'm healthy and in shape, I don't care who they put me in there with. They could put me in there with Godzilla and I'd knock Godzilla out. That's just my mentality. You could put me in there with three men and I'm gonna knock three men out. That's just my mentality, and if you're a real fighter and you're looking to go far, you've gotta have that mentality.
"As soon as they say go, I'm going in and I'm making combinations with power and speed—speed and power that this kid's never seen before. I don't care who he's fought before, he's never fought anybody like me, and that's just my mentality going into this fight. I'm gonna be ruthless. I'm gonna be mean and scary, and everyone's gonna be standing and cheering my name when this fight is over."
Hayder would like to thank American Top Team, Guardian Sports Management and JL Audio. Follow Hassan on Twitter:
@HayderHassan
---
Advertisement

---