Elite Sports is a newer brand of martial-arts gear, claiming to provide quality construction and design for a reasonable price. This edition of CP Gear Review will cover the company's Medium Duffel Bag.
I opted for the black color, which has white highlights on the seams and strap. The bag itself is made out of a combination of durable Cordura nylon and a breathable mesh, all with reinforced zippers. There are zipper pockets on either end, with one being mesh and one being Cordura. While these pockets are handy, it is important to know that these pockets actually go into the main compartment, so stuffing them full will reduce storage space in the main part of the bag. There is also a small zipper pocket for a wallet, keys, etc., on the side as well, and another smaller mesh one for something like a mouthpiece, but those do not impede on the main compartment.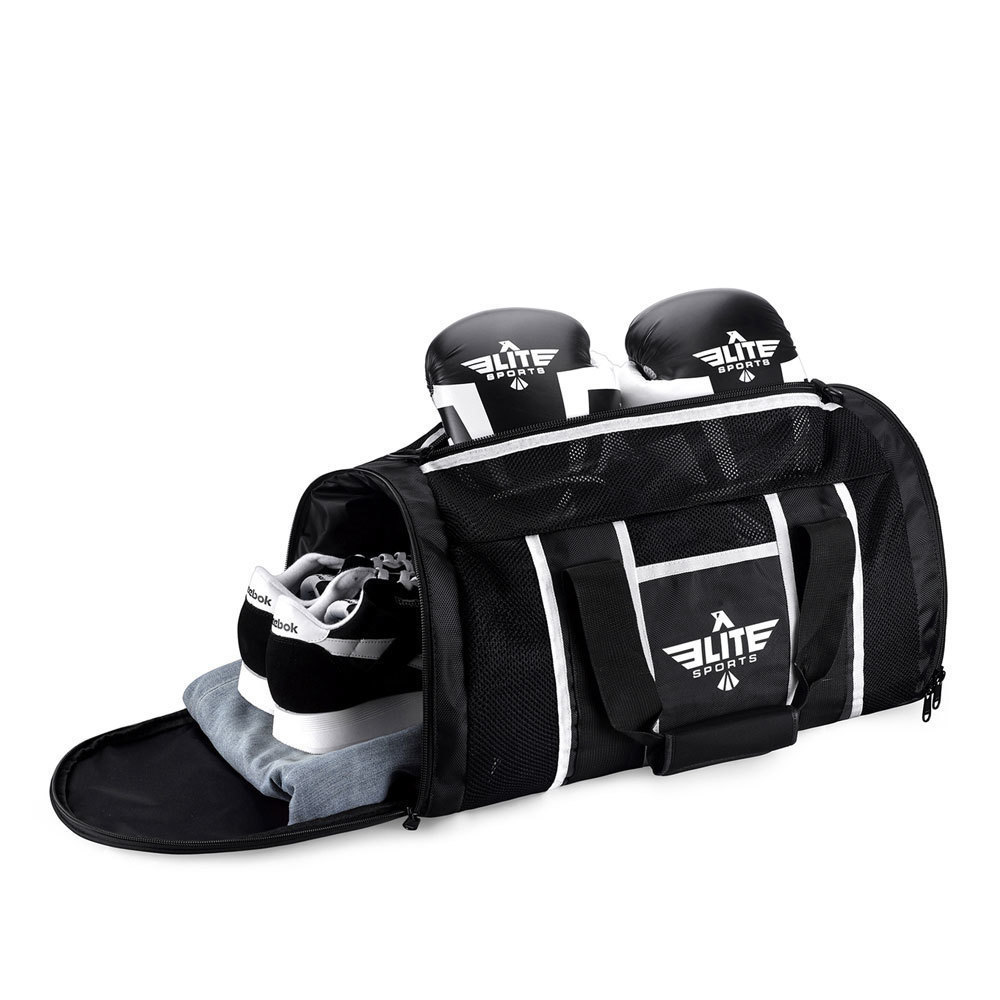 ---
Advertisement

---
The bag reviewed was the medium size, which is big enough to hold basic gear, such as one pair of boxing or MMA gloves, shin pads, shoes, and other items that needs to be in a breathable bag. This is definitely not a bag that could be used to hold a gi or anything of bulk, but it is a great bag for the smaller, sweaty training gear. I tried to put some size-12 running shoes in one end pocket, but they wouldn't fit. I was able to put one shoe in each end pocket, and had room in the main compartment for a pair of boxing gloves, shorts, a t-shirt and a small towel. Anyone who has had training gloves or head gear for a significant period of time knows that breathable mesh is one key to reducing smelly bacteria.
For the low price of $34.99, this is a great bag for people continuously training with sweaty gear, like gloves, shin pads and even headgear. The only drawback is the side pockets, which impede on the volume of the main compartment, especially if stuffed to the maximum capacity. As a mesh bag for holding smaller training gear, like gloves, shin pads, shorts, a shirt and a mouthpiece, this bag is worthy of consideration.
This bag and other Elite Sports products can be ordered at www.elitesports.com.
Click here for: Australia
Click here for: United Kingdom
---
Advertisement

---