The backup plan is one of the most important aspects of any venture. Things rarely go exactly as expected, and contingency planning is always a prudent approach. Unfortunately, when it comes to careers, it is also one of the most overlooked parts of the overall plan.
When someone enters medical school, law school or the C.P.A. program, they are putting themselves on a path to a clearly defined profession where they are pretty much guaranteed a career with good pay, as long as they put in the work and stay healthy. Often, even if something tragic were to happen, like an injury of some sort, the educational background and certifications still offer options for generating an income. This is rarely the case with professional athletes.
The career of a top-tier athlete is a big gamble. Some people are great at athletics, but they aren't really geared towards education. These are the athletes that find themselves in trouble when things go awry.
---
Advertisement

---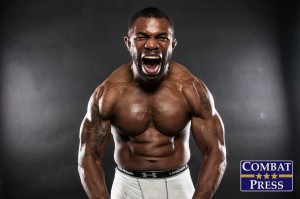 Sports, as a profession, is arguably more specialized than medicine, law or accounting, in the sense that most athletes are primarily good at one sport and that specialization does not necessarily translate into life outside of athletics. However, money and fame are driving more and more athletes out of school early to get into the professional spotlight, leaving nothing to fall back on. However, this is not the case for Gilbert "Jamal" Smith.
Smith is a former soldier in the U.S. Army, a college graduate, and a professional mixed martial artist. For several years, he has been competing in MMA, running Victory MMA in Colorado Springs, Colo., while also training some troops overseas and taking care of his family. He is a busy guy, but he still needs to pay the bills.
MMA seems like it's all glitz and glamour to those on the outside. People see guys like Jon Jones and Junior dos Santos with Nike sponsorships, and they just assume all fighters are getting paid good money. Unfortunately, the reality is that 99 percent of professional fighters do not make enough money in the sport to support themselves. Many fighters have to hold outside jobs. A large number of these fighters do have college degrees, but sometimes the contingency plan needs to be taken a step further.
Smith was a competitor on season 17 of The Ultimate Fighter reality show in late 2012 and early 2013, and he was hoping that would be a springboard into a career in the UFC, where the best fighters get paid the most money in MMA. After losing to Luke Barnatt in the elimination round, Smith was brought back by the promotion for the season finale, but he lost again to his Team Jones teammate, Robert "Bubba" McDaniel.
After his stint on TUF, Smith went right back to work, racking up a 4-1 record in just over a year, all the while maintaining the other aspects of his life. With appearances in MFC, Titan, Legacy and some local Colorado promotions, he faced some really tough opponents in the last year and a half but still hasn't gotten the nod from the UFC. Tomorrow night, he's back in the cage again for yet another promotion. His MMA career is sort of riding on whatever happens after this fight. However, Smith is a big picture guy, and he has left his life open to multiple paths.
"I finished my second Master's degree, my M.B.A., and I have some decisions to make after this fight," Smith intimated to Combat Press. "So, I'm hoping I do win so I have some more options on the table."
Smith is a very positive guy, but this particular tone echoes a lot of the frustration that pro fighters deal with. MMA athletes are severely underpaid, especially compared to other pro athletes. They arguably put in more time throughout the year to make a small fraction of the minimum an NFL or MLB player might make. This is a very tough situation, because they make the sacrifices but see relatively no love coming from the promoters. The only point of making it to the UFC is sponsorship money, anyway.
However, come tomorrow night, none of that matters when the cage door closes.
Smith is a successful fighter. In his pro career, he has racked up a 9-3 overall record, finishing six opponents by submission and only being stopped once. He just got back to his winning ways in late August, rebounding from his only loss since the reality show to pick up a much-needed win over Ben Brewer at Legacy FC 34.
"It was a good win," said Smith. "It was a nice finish. It was a jumpstart. You know, I got back in the win column, and I want to get back in the big show."
Ever since he got a taste of the Octagon, Smith has had one goal in his sights, a UFC contract. Unfortunately, going from one feeder promotion to the next has yet to get him there. He's hoping that, come Friday night, Resurrection Fighting Alliance will catapult him to where he wants to be, as it has with so many other fighters recently.
Standing across the cage from Smith at RFA 20, live from the 1stBank Center in Broomfield, Colo., will be a very tough opponent in the form of Bojan Velickovic. The former middleweights will face off at 170 pounds.
Velickovic is a 25-year-old Serbian up-and-comer who has finished his opponents in all nine of his wins. His two losses came via decision. Smith knows who his opponent is and knows he's tough, but Smith doesn't really care. He sees Velickovic as an obstacle on his way back to the UFC and plans to dispose of him in any way possible.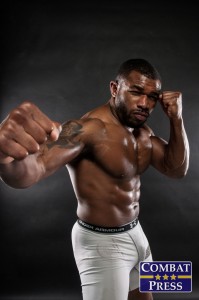 "I never really stress about my opponent," admitted Smith. "I never did. I mean, he's a tough dude [and] has a decent record. I know he tried out for The Ultimate Fighter and wasn't really successful with that. I know he's a southpaw, which is interesting—I haven't had the chance to fight many southpaws. I'm just preparing for anything. Him being a southpaw doesn't mean anything with him laying on his back. It's all good."
Smith is confident he will beat Velickovic, but it's the next step that is still lingering in limbo. What does the guy have to do to get a nod from the UFC brass?
Well, the best he can do is show up, put on a show, and hope for the best. If not, he may have to reconsider his career, which is pretty sad for a guy with what would be a 10-3 record.
"This will be my fourth fight this year, and I've fought some tough dudes, and, to tell you the truth, financially, I really didn't make a lot," Smith confessed. "Even with the wins, I'm not making a lot. When I think about how much money I've put into these training camps, it's just not paying off. I need to rest my body, spend some time with my kids, and have a social life. I'd like to hold out for a better deal, you know, the UFC-type situation, and go from there. If a big fight comes around with decent pay, I may jump back into camp. I'm just tired of taking these tough fights and I'm really not making any money. I'm losing money every fight, and I'm tired of that."
Smith again echoes the sentiment that is common among a lot of current fighters. The promotions just can't afford to pay him, or any other fighter, enough, and without a UFC contract, sponsorship dollars are relatively scarce.
If things don't pan out with the UFC, Smith will leverage his two Master's degrees. A government job is not out of the question. This is an option that a lot of fighters don't have. With his military background and his education, he is an ideal candidate for a career outside of MMA. However, the passion to win is still there. Tomorrow night, he's ready to show the world, live on AXS TV, what he is all about.
"Fans can expect to see a Gilbert Smith that has no quit in him. My goal is to break this guy. And, if he doesn't break, more power to him, but he will lose. There are so many ways for me to win this fight, and I don't see a way for me to lose this fight, as long as I show up."
Smith would like to thank all of his training partners and coaches at Victory MMA, Factory X Muay Thai, Castle Rock BJJ, Kineo Fit, Fit Quest and Rough House Boxing. He would also like to thank all of his family, friends and supporters. He thanks his sponsors: Fox and Hound Colorado Springs, Panino's Restaurant, Rocky Mountain Rehab, Chiro Care Recovery Center and CageTix.com. Follow Gilbert on Twitter:
@JamalSmithMMA
---
Advertisement

---