He's a talented grappler with a do-or-die submission style. He has trained with some of the best grapplers in the world. He has spent significant time honing his craft with Robert Drysdale and, most recently, André Galvão and the crew at Atos Jiu Jitsu in San Diego. Now, he's ready to embark on a new challenge.
Highly decorated IBJJF no-gi brown belt Kristian Woodmansee is considered to be one of the best roosterweight (122.5-pound) grapplers in the world, and now he's turning his focus to mixed martial arts.
Woodmansee is making the move to the Scorpion Fighting Systems team in Brighton, Mich., to begin his MMA career. He will join fellow professional fighter and Team SFS head coach James Gray in an attempt to jump-start his professional MMA career.
---
Advertisement

---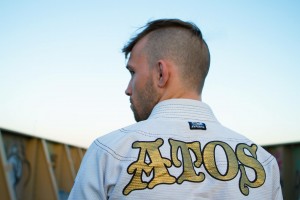 "I always had interest in MMA," Woodmansee, confirming his new career path, told Combat Press. "Being a small guy, I just didn't really have much opportunity to [compete] for a while."
Woodmansee burst onto the jiu-jitsu scene with a gold-medal-winning performance at the 2012 IBJJF No-Gi Pan American Games in his first tournament since being promoted to brown belt. The tournament win would be just the start. The 27-year-old earned gold seven more times in the past three years, winning the 2013 IBJJF No-Gi Brown Belt World Championship, 2013 IBJJF No-Gi Brown Belt Pan American Championship and the 2014 and 2015 IBJJF No-Gi Brown Belt European Championships. He added bronze medals in the 2014 Worlds and Pan American championships, bringing his total medal count to a whopping 23. The high-level grappler competed in amateur MMA over the years, but never quite found his comfort level against much larger opponents.
"I've had fight fights, and most of the time I was barely making the weight while my opponents were cutting," said Woodmansee. "I always had the edge because of my jiu-jitsu, and the plan is to create more edges as well. I'm just looking forward to doing it at a weight class that allows me to be the big guy for once."
Now that the opportunity for flyweight fighters is becoming more common as MMA grows internationally, Woodmansee could find a home in the UFC's 125-pound division. However, he wants to call a different weight class his home in the future.
"My goal is to showcase my jiu-jitsu while being well rounded at a high level like ONE FC or UFC, if they bring in the [strawweight] weight class," Woodmansee said. "All of my fights I have currently had are at 125 [pounds]. I plan on making some noise at 115 moving forward. I'm going to use the work ethic I have for my jiu-jitsu and apply it to my stand-up and wrestling as well. I don't want to train anything less or more than anything else."
Woodmansee will have help making his transition to the sport of MMA. He will be working in the gym with the aforementioned Gray, the XFCi season-two bantamweight tournament runner-up, as well as Invicta FC fighter Amanda Bobby Cooper and many other professional and amateur fighters training in what is considered to be the best gym in the state.
Woodmansee taught a seminar at the gym in November, an experience that led to his move to the midwest.
"James and [assistant Brazilian Jiu-Jitsu coach] Brian [Fomasiero] welcomed me and we trained, exchanged and then grew close," said Woodmansee. "Every day felt like Christmas, and it became incredibly difficult to ignore the connection and potential of what could be if we combined forces. I honestly looked past everything except for what truly matters to me, and it became a no brainer. I knew we had to make it happen."
Woodmansee's career can be attributed to his brother's influence.
"I didn't know what jiu-jitsu was. I tried it out because my brother told me I should," he explained. "So I didn't have any expectations going in really. One class is all it took for me to realize that I wanted it to be in my life from that moment forward. I enjoyed the mental aspect of it, applying it to life, and it was so pure it couldn't be denied. That's still what I'm addicted to today."
Woodmansee had found his calling, a craft that led him to the top level of the sport.
"At first I told myself that if I wanted to be the best I had to train with the best," said Woodmansee. "For the most part, I still think that plays a great role today, but my point of view is completely different. I bounced around a lot trying to find a home and thought I found it once or twice, but it just wasn't what I needed.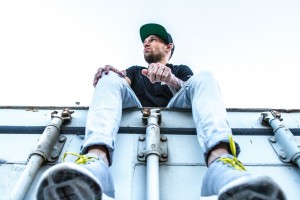 "I thrive in a particular environment, and it's not so much based off of the skill level of those there, [but] more so who they are as human beings and how I feel around them."
These moments are what drove Woodmansee to seek out further opportunities in the sport he loves.
"My favorite moments are the experiences I have with those I have met through jiu-jitsu," he said. "[I've been] meeting great people, sharing philosophies and just overall connecting with them. People like James and Brian are an example of that."
The transition from one sport to another should be seamless for the hyper-aggressive entertainer who expects to show in his MMA career exactly what brought him this far in his jiu-jitsu career.
"You can expect James and Brian in my corner, stellar walkout music, and for me to give it my all once they lock me in."
Kristian would like to thank James Gray, Brian Fomasiero, Scorpion Fighting Systems, André Galvão and the rest of his Atos family. He would also like to thank his sponsors for always believing in him and allowing him to comfortably attack opportunities. Kristian would also like to thank his mom, dad and three brothers. Follow Woodmansee on Twitter:
@K_Woodmansee
---
Advertisement

---