The year was 2007. Things were different then. The sport of mixed martial arts was expanding rapidly and would-be fighters from all over the world were doing whatever it took to put their name in lights. Jon Manley was one of those fighters. He made his professional debut that year and notched five straight wins, three of which were by rear-naked choke, in his first 12 months as a fighter.
Now, almost eight years later, he can say that he has learned a thing or two. He knows the everyday struggle that one has to endure in the pursuit of vying for that place amongst the world's best athletes. He knows that over the years, change has been vital for him to be able to survive in the shark tank of mixed martial arts.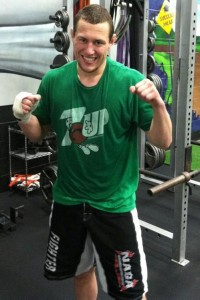 "As a fighter, the goal is to consistently grow," Manley told Combat Press. "I'm always trying to get better and always be evolving. Personality-wise, man, I've trained a lot. When I first started training, I was just messing around, basically. Now, I have a school. It's super relaxed. All I do is teach jiu-jitsu and striking. As far as personality goes, I haven't changed much. I like to hang out, chill, be in the woods. Fighting, as well as teaching, has given me more free time to do what I really want to do.
---
Advertisement

---
"I'm a co-owner and head instructor of Team Link Northampton. I teach jiu-jitsu, I have a striking class, then I have a mixed martial arts/cardio class. That's pretty much all I do because that's pretty much all I want to do.
"Before I really got into fighting, I was more of a drifter [laughs]. I moved to Florida, moved to Colorado to ski, then I moved to Ludlow. When I got hurt, I was still working 40 hours a week and training. I thought, 'This is stupid. I need to either go all in or nothing.' I got rid of most of my stuff and moved into this piece-of-crap trailer, for like 50 dollars, that my coach owned. That was when I started to train full-time. The trailer sucked, but he made it affordable for me not to work, which was really the goal. It's very hard if you have to work 40 hours a week, as well as train. I'm a quick learner, but I needed the time."
The decision to go all-in sent Manley on a long journey. His first fight took place not that long after he had first started training. He wasn't exactly involved in combat sports as a kid, and it wasn't until his life really calmed down that he found his passion for MMA.
"I started wrestling in high school. I was a late bloomer. I joined the team in my senior year, but within a few weeks I was on varsity and I was beating kids up," Manley recalled with a laugh. "After that, I was getting in street fights. Not a lot, but when you're 18 years old at a party, drinking and having a good time and somebody is starting with you, I'm not going to back down.
"After that, I found jiu-jitsu. In one of my jiu-jitsu classes, there was this Muay Thai dude who really became an inspiration for me. He told me I should start fighting. But at 18, 19, I thought I was too old, that that ship had sailed. He told me I was crazy and, if I trained hard, I could do whatever I wanted to do. I started fighting and I couldn't stop."
The last time Manley fought professionally was in May 2013. Fresh off his departure from the UFC, Manley came back with a decision victory on a card he headlined. Now, he faces another return from a long layoff after not fighting in over 18 months.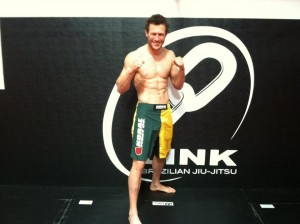 "I've had a couple [of long layoffs] throughout my career," Manley said. "With the last one, I tore some ligaments in my wrist. I was caught in an armbar that I thought I was defending well, but I wasn't. My shoulder was separated when I was helping one of my guys get ready for a fight. It took about three months for it to get back to normal. That was about six months of injuries. After that, it was hard to find a fight.
"After my last layoff, as soon as I stepped back into the cage, it felt like I was at home. I can't wait. I'm just ready to go in and make up for lost time. This is a great fight for a great organization. It's been a long time coming and it feels awesome."
Manley's first bout of 2015 comes on Jan. 30 at CES MMA 27, where he faces Brett Oteri, a veteran of the New England-based promotion. It's a classic make-or-break scenario for the 28-year-old.
"I feel really good, man," Manley exclaimed. "I've been training really hard and everything is good. My striking has improved a lot. My opponent has beaten a lot of the top guys around here. I'm in super-good shape. I know I'm super tough, and I really feel I have what it takes to bring it to him and anybody else in this division, especially locally. It's only a matter of time before I make it back to the big show."
Manley had one shot on the sport's biggest stage and stumbled, dropping a decision to Neil Magny at UFC 157. With just two losses from 10 fights over an almost eight-year period, Manley is far from done.
"Every fight means everything to me right now, and it's always going to," Manley admitted. "This is what I want to do with my life. I want to fight [and] I want to teach, but I'm not fighting to push my teaching career. I love fighting. I want to be in the UFC. I want to be the best in the world. I need to win every fight. I want to go in there, be impressive and dominate."
---
Advertisement

---