It doesn't take much to realize that there is a lot of MMA out there. After just a few clicks on the remote control, you'd be hard-pressed not to find a station that is showing or talking about fights nowadays. The volume at which MMA promotions are pumping out shows is at a historical rate. It doesn't seem like it will slow down anytime soon either.
Naturally, as fight promotions keep putting on show after show, the number of MMA athletes grows as part of the demand. In some ways, that can be a great thing for many of the up-and-coming fighters looking to make a career out of the fight game. The opportunities to get high-profile fights skyrockets because of the need promotions have to fill fight cards. On the other hand, it could be a tall task to stand out from the ever-growing cast of young hopefuls.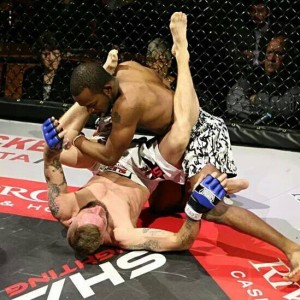 For some fighters, the latter might not be an issue. That is the case with Resurrection Fighting Alliance 28 co-headliner Ken Porter, who meets Matt Manzanares in a flyweight showdown on Aug. 7.
---
Advertisement

---
"My speed — everyone always talk about how fast I am," Porter told Combat Press. "I feel I can do a lot more than what a lot of these 125ers [do]. My speed is definitely the key, and I also do a lot of different things. I throw a lot of different things at everyone. People are confused at what I'm going to throw, along with the speed. It's just my style."
Porter didn't just show off his lightning-fast strikes in MMA. He competed as an amateur boxer as well, and he currently stands at 4-0 as a professional boxer. Though he started off as a boxer before transitioning to mixed martial arts, Porter also wrestled growing up, so the decision to give MMA a go was an easy one.
"When I was wrestling, I felt I could do anything," Porter admitted. "Then, blending all the mixed martial arts into one, it allows you to express yourself even more. You can do whatever you want whenever you want. So this was something I felt like I wanted to do. I can wrestle, I can box, and I can do karate — I can do anything."
Given his all-around martial arts game, one might assume the Missouri native will stick to MMA and give this a full-time go. That assumption would be all wrong. Although he has found success inside the cage and is on the verge of being the co-headliner for RFA in what should be considered his most important MMA fight to date, Porter is still not fully committing to just one sport.
"I want to do both," he said. "MMA is what I've been reaching for for the last couple of years and spent a few years of my life on. I've been coming back to boxing now and I've been constantly training for professional boxers. We'll see where it goes."
In almost every sport, we attach a stigma or a label to the athletes. In Porter's case, it would be very easy for anyone to label him a striker and maybe not consider him a full-blown mixed martial artist. Some spend years inside the gym working on their game in the hopes that others recognize them as a true mixed martial artist. Porter will probably have to work twice as hard to shake the stigma of being considered a boxer who does MMA instead of being called an MMA fighter.
"No, I'm not worried about it," said Porter. "It really doesn't matter what they label me as, because I know what I am capable of doing and the many ways I could do it. I'm the type of person that feels I can go wherever the fights ends up. I can't expect what any outcome is going to be, but I feel ready for anyone."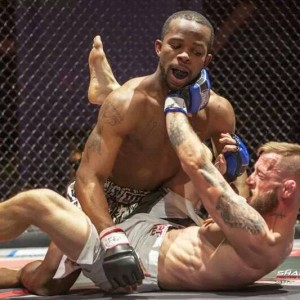 Though Porter feels confident anywhere the fight takes place, that hasn't stopped his opponents from trying to take him down and exploit his ground game. Judging by his highlights and record, not many have had the success they thought they were going to have when they got the bout agreement and the name on there was that of a "striker" named Ken Porter. In fact, Porter has more submission wins (5) than he has knockouts or TKO finishes (1). Despite that track record, Porter still feels he needs to put everyone on notice that he is not a just a cake walk on the ground.
"Maybe everyone overlooks it because, come fight day, people automatically see my stand-up and how good it is. Then they try to take me down, not knowing that my ground game is just as good as my stand-up," Porter said.
The skills are definitely there for Porter. His boxing record is perfect thus far and he is widely considered one of the top 125-pound MMA prospects in the country. But if you ask Porter, this is just the beginning.
"I just want to be remembered as one of the world's top athletes. Simple as that. I just want people to consider me as one of the world's best athletes. It doesn't matter [the sport]."
---
Advertisement

---